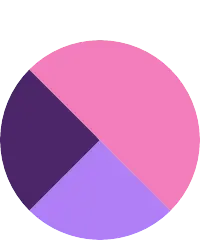 Asked
484 views
Translated from English .
What is sociology like?
I like to help people but I don't want to be a doctor or nurse nor do I trust myself enough. I could help in other ways, I'm not really sure. #sociology #majors #social-worker
---
Hi Jessica,

I loved all my sociology classes (with the exception of statistics - which I learned to love eventually). It was a fascinating subject and I learned so much about human society, its patterns, behaviors, and interactions. As a discipline, sociology seeks to understand how social structures and institutions influence people's lives, and how individuals and groups shape the societies they live in. It is a broad field that examines various aspects of social life, including culture, education, crime, religion, politics, and more.

If you have a strong interest in helping people and making a difference in society, studying sociology can provide you with valuable insights and the tools to address social issues from a broader perspective. Sociologists analyze social problems and work on developing policies, programs, or initiatives that can bring about positive change in communities and society as a whole.

Some potential career paths for sociologists include working as researchers, policy analysts, consultants, or educators in various settings, such as non-profit organizations, government agencies, private firms, or educational institutions. These roles often involve using sociological knowledge and research to inform decision-making and design solutions to address social challenges.

I ended up with a career in technology but my education in sociology helped out incredibly along the way.
Sociology majors study society and human behavior. It's about being curious about the world around you -- the how and why we are the way we are as a society at the micro-level (families) and macro-level (communities, culture, the world, etc.). You will first learn about the social science theories around society and human behavior, and you will learn about how individuals, communities, organizations, cultures interact. If you pursue a Sociology major, you will likely have to take a statistics and methodology course in which you might study a particular topic or "social question" and learn how to analyze certain data around the topic. Don't be intimidated by a little math in these classes -- the focus is less on the math and more around understanding how data works, and how different questions produce different answers/outcomes. Sociology majors might pursue social work -- but they also can pursue many other careers, like surveying, social psychology, organizational behavior, life coaching, international relations, marketing/advertising, etc.

If you are interested in social work, you might want to do an internet search around social work programs and the credentials needed to become a licensed social worker. In my understanding, you do not need to be a "sociology major" to pursue social work, but you will have to follow a program that provides you with a specific set of coursework and fieldwork towards certification and licensure.

I hope that helps. Best of luck to you!

I became a sociology major when I realised by first choice (economics) wasn't really for me, while the intro sociology paper I had picked up to fill out my first year was truly interesting.

As Julie has said, as a sociology major, you'll learn about human behaviour and society. This can be differing theories about how people interact, organise, societal norms, theories about deviance. As with many social sciences, there is a wide variety of thought and academic research and theories, and this has changed a lot over time. I covered classical theories, through to post-modernism, and I'm sure many more have been added in the years since I graduated.

As a teenager starting university, I hadn't really thought much about the way people interact with their communities, economies, and the world - the place we have, the power we can have, and what might shape that. Sociology opened my eyes to that, and taught me critical research and thinking skills that have served me well, both during my legal studies, and now as a business analyst. Observing and questioning things is really important in modern life, as ever.

Helping people is important to me, too, and there are many ways to do that - from social work, as you've said, but also in just about any field. I'm involved in community & volunteering, and inclusion and diversity initiatives, and my company, but also find ways to support others in my community, and working with my colleagues to achieve our work goals, too. If you're not sure yet what you want do, try and break down more what you mean by "helping others", and what that might look like for you. It definitely doesn't need to be medical - there are plenty of social programs, non-profits, etc. that are always looking for volunteers, support, and often paid employees.

Social work programs will teach you about society, too, but hopefully more practical skills about helping people and understanding the barriers they may have. Sociology in my experience was much more about observation and understanding - still useful, but not immediately practical.