Asked
222 views
Translate
Translated from English .
Which U. S. colleges have excellent tech and medical programs?
I'm a high school senior applying for colleges. Currently, I'm finishing up my last application, the Common App, and if there are colleges that fit the above criteria, please let me know! I'll gladly add them in my list. #college #college-admissions #majors
---
I was applying for Computer Engineering/Computer Science when applying for colleges, but I do know that University of Illinois at Urbana-Champaign has a great medical program that's actually engineering based, in addition to a great engineering college! Just to quote their overview page, the "college is educating a new generation of physicians trained to develop transformative health care solutions at the intersection of engineering, science, and medicine". Apart from their medical program, their engineering college is highly ranked (like #4 on the 2022 US News of Top Computer Engineering College Programs.

Vickie X
4th Year Medical Student
Hi Carmen!

Good luck on college applications! Look into University of Michigan. It is where I completed undergrad and did my pre-med courses. I had many friends graduate in engineering as well and they have all been very successful too.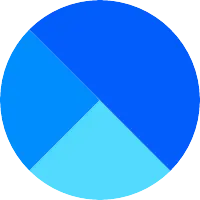 jerry wald
Intellectual Property
6
Answers
San Francisco, California
San Francisco, California
Which universities have the best programs may depend on your specific areas of interest. For technology, Standford, MIT, CalTech are all well respected. For medical, John Hopkins, UCSD have good pre-med programs. More generally, you can search online for the top rated schools in the specific disciplines you are interested in and see which ones appear attractive to you.