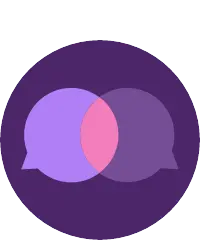 Asked
89 views
Translate
Translated from English .
What are the steps that i need to take to start my own business and if i was able to grow my own garden what are things that I should prepare myself for?
I been doing garden work since I was in high school and i want to know what do i need to do so i can start my own garden business
---
Good Morning. Nir answered your question well. Do you have a space to garden? What is the soil like? What crops do you think you could sell locally? Learn which varieties of each plant species will perform best in your conditions. There is a huge variance between varieties of each plant species. Not all of your product will sell, there is always some leftover products. Is there a local farmers market where you could sell? What are their requirements and rules? Do you have a person that is available to "look over your shoulder" to guide your first few years? Do you have a natural "Green Thumb", and find it easy to grow most plants? In some places you may be able to do rooftop gardening, This will take some ingenuity, but could be profitable if done correctly in the city. Granted it will take more capital and labor to start. Working from a flat-topped building has worked successfully for some people. Setting up a small plastic greenhouse/hoop house would extend your growing season. Where are you located? How long of a growing season do you have?

If this is to become a business, develop a business plan, develop your support team of finance and legal advisors, get the city and state permits, gather your knowledge resources, work from there. Now is the time to plan for the 2023 crop.
Dale recommends the following next steps:
Draw up a cashflow plan know when each produce will be planted and harvested, know break-even cost.
As Start, you will need to choose what you are going to grow, see if the condition are fit for that, who are the target market and how you will going to market that and even sell it. finance analysis should be critical step as well - what is the growing investment? how much you will get after expenses, and how much you will gain for your work.
next, you will need land to grow your own garden, working tools, seeds, trees, etc...