 94 views
What if people want volunteer as well as landscapers?
Will other people might take the chance of being a landscaper there self? First time Landscapers will maybe enjoy of what it takes to be landscaper?
---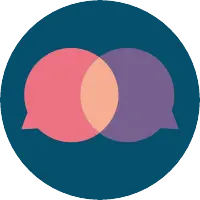 Kate Field
Retired instructor and greenhouse manager
It's not possible for a landscape company to have volunteers due to labor laws and insurance issues. Botanical gardens, local 'friends of' parks and historical sites welcome volunteers. "Master Gardeners" provides excellent beginner training and volunteer opportunities. Also look at local greenhouse operations. They often need lots of basic growing help
Hi Christopher
Yes. If you are not able to secure an entry level position as a landscaper then volunteering is a good place to start. Volunteer to practice with family and friends or maybe a local church or organization in your area.

Also depending on what specific area in landscaping you're interested in, some companies may take you on as an apprentice. Keep in mind there are various tools used in these jobs so the company may have age guidelines that they are required to follow regarding the handling and proper usage of these tools.

On the surface landscaping can seem like a simple job but actually it takes precision, patience and care. Like with any career, there is still training that needs to happen. Safety protocols and procedures to learn. Such as equipment storage and maintenance. Also proper handling of flammable or combustible materials.

Whatever you choose, this is a good way to get experience and to demonstrate your skills.
Good luck on your career!


Gabriel Hennsssey
Financial Aid Administrator
Good evening! There is a middle school student in my wife's neighborhood Facebook group who started mowing a couple lawns for neighbors and now has his own business. I have a relative who didn't quite take to school structure and dropped out. He now owns his own landscaping business. And makes more money that I likely will in my life.

He worked his butt off to get where he is...but it worked out well for him. I can't see age on clicking, but if in H.S. - are you looking for an Aggie program for college?