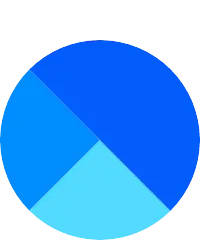 Asked
94 views
Translate
Translated from English .
How many years does it take to be a marine biologist?
How many years do you have to spend in college to be eligible to be a marine biologist.
---
I think that depends on what you mean by "be" a marine biologist. Theoretically, you could declare yourself to be one right now. If you want to get a bachelors degree, it generally takes four years, assuming you take a standard course load of 15 hours/semester. Summer school and A.P. credits could reduce that time. Only taking classes part-time would increase it. If you want a masters degree, that's another 2-3 years, and a PhD another few years.

But if you have a degree and aren't working in the field, would you consider yourself to be a marine biologist?

I don't work in this area at all, so this is pure conjecture, but I would guess that most employers would expect at minimum a bachelors degree to be eligible for a job. So using that, I think the basic answer to your question is four years, give or take.
The best time frame for a Marine Biologist is 4-5 years. This is because you will have to do your normal studies but then also get some extra research work done so it can make you more career marketable. Do not think of this as a downside as like " Oh no 5 years of school", but more like I have a extra year of getting field experience as that is what most companies are looking for. Also, look for jobs that offer pathways or internships while you are still in school to get you that experience that is really needed.