 Asked
84 views
Translate
Translated from English .
How can I appeal to interior design firms/internships?
I just finished my first year in college as an Interior Design student. Prior to college, I had little to none background and experience in architect or design. My resume mainly shows skills and experience of extracurriculars and office work. How can I appeal to an interior design internship that I'm applying for?
---
Get some professional photos taken of your best interior design projects completed for school. Ask professors and other students for photography referrals. You can add to or edit those projects after they are graded to make improvements before they are shot. This will help you start to build your portfolio of work. Most designers prepare an electronic portfolio now. These can easily be emailed for a job interview, internship, scholarship consideration, etc. Since it is an expense to have photos taken, you may want to wait another year to photograph work you did in school that is of higher quality.

Try to get a job in an interior designer office this summer. If you cannot get one in a designer's office, try some related areas like a home center, kitchen and bath studio, fabric showroom or lighting center. Try to choose an area you have interest in to see how you like it after finding out more on the job. Many designers and related businesses need administrative or resource organization help. They usually have extensive collections of products from a variety of manufacturers that need to be sorted, purged and organized.

Consider job shadowing a designer for a week or two. This is a great way to see what they do day-to-day. This would not be time you would be paid for, but it is a great learning experience. This kind of opportunity would help you to know what information to include in your cover letter and resume when you are applying to internships.

You didn't say when you were considering applying to internships, but you should probably wait until completion of your 2nd or 3rd year of college. Before that, get some part time or full time work in an office or showroom to add to your resume.

Good luck to you.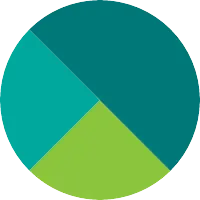 Richard Davis
Manager, claims, underwriting
Internships are one of the few exceptions to resume submission rules.

Structure your resume to highlight your experience as it relates to the job requirements of that employer. Most internships are aware that all applicants have limited industry experience and it is up to you to provide insight to what you have accomplished in life academically and vocationally either for pay or volunteer. In your case, highlight work you did for a school event or a play or party you decorated for.

Soft skills, interpersonal skills are very important and are often listed as to 'who' they want as an intern personality wise.

Lastly, draft a cover letter describing what interests you about the opportunity and how you can be a strong candidate for the position.
Hi Hildaleez,

Congratulations!

Do your research on some of the firm's you would like to work with and write to them telling them how you can be an asset to them from experience in your office work (organization, skills in excel, dependable, flexible) whatever applies, why you are interested in interior design and what you hope to learn during your internship.

Good Luck!
Lisa