Updated
Translated from English .
242 views
What is the most diificult part of being a in Marine Biology?
What is in the daily life of one.
---

Sarah Hudak
Previously: Onboard Fisheries Biologist, Currently: Fisheries Liaison for Offshore Wind
Philadelphia, Pennsylvania
The answers here will differ based upon the field and position. That being said, in most any field within environmental science, battling widespread misinformation and/or general ignorance is a huge battle. In this era of technology, you can find just about any opinion on the Internet to back up your belief, right or wrong. My advice-- stick to the experts!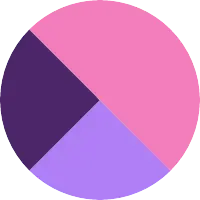 Michelle Matuszewski
Leader in a zoological institution/conservation biologist
Hi Michael-
The field of Marine Biology is very rewarding. There is so much still to learn about the animals that live in the ocean. I think that can sometimes be frustrating. We still know so little. However on the exciting front you are really apart of some ground breaking science learning about species and the best way to protect them. I think in college the hardest part about the degree is all the chemistry classes! They are really important, and if you dedicate time and get help you should pass them all with flying colors. Hope this helps.