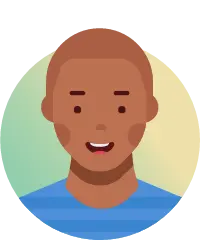 Asked
112 views
Translated from English .
what are some goods ways to save money at 16?
Right now when money comes to play I'm always low on it. No matter how much I put in savings it usually will get spent on something that doesn't have any meaning to me like food or stuff for gaming. I just want money so that I could buy things that I want and i could have money left for things that I need. Also im always hearing you should save on how much you make, and I don't have a job to save income. so what do i do
---
Hi Rasaun,
Saving money can be difficult. Do you have access to put money in a savings account in a bank or location that you would have limited access to? Could you make a commitment to yourself that earnings that you make, you take half or a percentage and put it into that savings and keep some out for yourself? We also have to consider little things such as making choices of eating at home versus eating out. If you eat at home a little more, this may give you a bit more time for gaming, and allow you to save a couple more dollars. Sometimes we just have to think about the things we truly want and the things we truly need and know when we can or cannot spend the money. It can be a hard decision to make, however, in the long run, you can think back about the accomplishments you achieve with the money you saved and how well you have done for yourself.
You are a smart individual, you just have to be able to hold yourself to that standard.
You can do this!
Respectfully, Amber
Hi Rasaun!

The very first thing I would do is make yourself a monthly budget. There are many good apps/online tools you can find online. Many online tools can help you categorize certain expenses and they usually have graphics that can help you visualize your progress. You can also do it the old fashioned way on Excel.

After you set up a budget the next best thing you can do is sleep on it and really ask yourself if you need the item. I would encourage you to really think through what you will use the item for and for how long. Also, think about the big items in life you need to save for such as a house, possibly kids, retirement, etc. You are never to young to start saving for these big ticket purchases in life.

The last thing I would do is don't compare yourself to others. One of the most dangerous things is comparing yourself to people and thinking if they can have it so should I. Don't fall for that trap of "keeping up with the joneses" because comparing yourself to people and their things is not a good idea. It will only lead to misery and feeling like you are failure.

Hope some of the above provides insight.

Tammy Laframboise
Present pension and financial planning information to members of a pension
Hello,

I love this question. Awareness if the first step to achieving your goals. Speaking of goals, that is the place to start. Identify what it is that you WANT to spend money on. Be as specific as possible and revisit the goals regularly to ensure that they are still what you want. Flexibility is important when managing money. Also identify how much money is needed for each item on your goal list and when you hope to achieve it. Then you can do the math and figure out a reasonable savings strategy. E.g. I need $120 to spend on gifts for Christmas and it is January. If you save $10 per month and do not touch it during the year then you will have $120 when you need it.

Keeping track of how much you spend and what you currently spend money on is a great window on your values. Sometimes we spend money on things that we don't value because we are influenced by other people. Sometimes we spend money because we are tired or lazy or frustrated. Keeping track allows you to see, not only what you spend money on, but to evaluate why you spent the money and make changes in the future. You can think clearly about a strategy to not spend in those circumstances, e.g. telling your friend that you are saving for X or choosing to go for a walk in the park instead of going to the mall.

Then plan how you will spend money. Plan for a week, or a month, or a year. Put yourself in the driver's seat when it comes to your money. You are the boss and you can choose to use this valuable tool to reach your goals! Sometimes you will have to decide between competing goals when there is limited money. This is a great life lesson.

Best of luck!