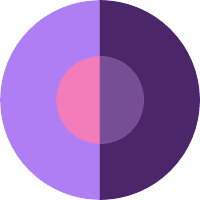 Akhileshwar Kumar
Karnataka
Hello David,
Civil engineers do design, build, and supervise infrastructure projects and systems. Civil engineers generally work in a variety of locations and conditions.
Civil engineers work on complex projects, and they can achieve job satisfaction in seeing the project reach completion. They usually specialize in one of several areas.
Construction engineers:- Manage construction projects, ensuring that they are scheduled and built in accordance with plans and specifications. These engineers typically are responsible for the design and safety of temporary structures used during construction. They may also oversee budgetary, time-management, and communications aspects of a project.
Geotechnical engineers:- Work to make sure that foundations for built objects ranging from streets and buildings to runways and dams, are solid. They focus on how structures built by civil engineers, such as buildings and tunnels, interact with the earth (including soil and rock). In addition, they design and plan for slopes, retaining walls, and tunnels.
Structural engineers:- Design and assess major projects, such as buildings, bridges, or dams, to ensure their strength and durability.
Transportation engineers:- Plan, design, operate, and maintain everyday systems, such as streets and highways, but they also plan larger projects, such as airports, ship ports, mass transit systems, and harbors.
You must have some important qualities to become a good Civil Engineers.
1. Decision making skills, 2. Leadership skills, 3. Math skills, 4. Organizational skills, 5. Problem-solving skills, 6. Speaking skills and Writing skills.
Since, you are in high school, you can attend engineering summer camps to see what these and other engineers do. Attending these camps can help you to plan their coursework for the remainder of their time in high school.
Civil engineers with ample experience may move into senior positions, such as project managers or functional managers of design, construction, operation, or maintenance. However, they would first need to obtain the Professional Engineering (PE) license, because only licensed engineers can assume responsibilities for public projects.