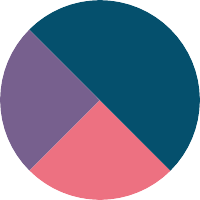 The day to day work for an auditor can vary widely based on a number of things, including: type of auditor (internal/external), specialization (finance, IT, investments, healthcare, etc), specific responsibilities (audit work, annual audit planning), and more.
Some common things would be:
Meeting with clients to obtain an understanding of the business process and controls for the particular audit being performed
Assessing risk associated to business processes and preparing & performing test steps to assess the effectiveness of controls.
Working with clients to communicate test findings and monitoring any actions needed to address control issues.
But depending on the particular company/job, you can also find yourself:
traveling to domestic and international locations to perform audit work
working with a team of auditors to perform the audit work
meeting with various levels of management to understand growing issues in the company and plan audits to review controls in that area
perform forensic investigations on fraud cases raised to your team
develop robotics, machine learning and other data analysis programs to provide comprehensive coverage in your testing and monitoring of risks
and many more
Audit provides a wide range of opportunities and your day to day will vary depending on the type of audit career you pursue.