3 answers What kind of education is needed to become a nurse?
Viewed 99 times
4 years of university to become a registered nurse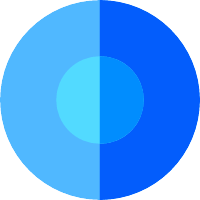 joelle jean
Family Nurse Practitioner
To become a nurse you have to get your bachelors in nursing. So you can either do that in college, or if you already have a degree, you can get a second degree in nursing, which is what I did. Its an accelerated program, which allows you to get your nursing degree in a shorter period of time since you already have your bachelors in something else. You can major in anything, as long as you show an interest in wanting to become a nurse in your admissions letter.

Darleana Nevith, BSN, RN
Registered Nurse
You need to apply and be accepted to an accredited nursing school. Some people take courses at a community college prior to getting accepted into a nursing program. You will need Anatomy and Physiology I&II, Some required Chemistry and Microbiology, along with the other courses such as English 1&2 Sociology, Psychology and some sort of Humanity Course. I would check the curriculum of the nursing schools you are interested in and go from there.