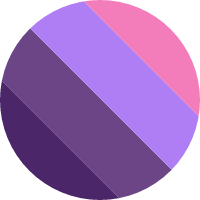 Dr Ezat Luba Yomtovian
Veterinarian
Dr Ezat Luba's Answer
2
100% of 1 Pros
100% of 1 Students
Updated
great question Irene. the US is really the only country where we do an undergraduate degree before going on to a more professional degree. I went to vet school in the UK and I am so grateful for my undergraduate education! I do not know how I would be able to be 18, having to deal with being away from home, buying my own food and sorting my bills, AND completing a very difficult and competitive degree. college prepared me for all that. I was not distracted with parties or panicking over who's going to pay the electric bill this month. A lot of the younger students dropped out in our first and second year because there was too much pressure.
also, in other countries most students decide when they're like ten how they will track their future and start to take courses specific to that sort of degree. "Liberal Arts" is very American and I wish I had taken more lit and polysci when I was an undergrad. with the current hs curriculum in the US there is no way you will be prepared for Medical School without the premed stuff in college.
I know a bunch of people who chose a profession and then like 5 or ten years later decided they wanted to go to med school. they needed to take about two years of pre-requisites to be eligible for medical school.

Anyway, enjoy it!! ! No rush! you'll be stuck in your profession forever lol. undergrad is when you get to learn anything about everything. that won't ever happen again.
2
100% of 1 Pros
100% of 1 Students