Corey Collins, DO, FAAP
Following Tags
Tags on answered questions
Active Locations Irene
May 04, 2020 475 views
As a pre medics student, sometimes I feel like the path I'm choosing it's going to lead to my downfall
#medical #medicine #doctor Jeff
Apr 23, 2020 298 views #medicine #day-in-the-life #anesthesiology #hospital #anesthesia #anesthesiologist I'm planning to pursue a career in anesthesiology(completing medical school, residency, licensed) and wondering how hard will it be to pay off any student debt. I hear that student debt should be avoided and is heavily stressed to be a heavy load on future decisions. However, certain... Henry
Apr 22, 2020 355 views
I know I have some years before I have to actually start worrying about this, but is med school all stress or is it fun too? #medicine #doctor #medical-education #college #premed Jeff
Apr 17, 2020 241 views Irene
Mar 02, 2020 629 views
I'm Irene my major #biology and pre medics.
I want to become a doctor. The process of medical education is still confusing and I want to get involved in different activities that will draw me near to my goal and dream #doctor #medicine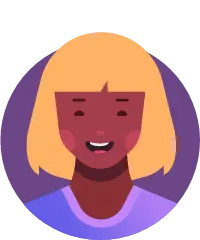 I understand that there are ups and downs in medical school and the training years later on. I want to know what can be done to make things smoother for doctors. #medicine #residency #doctor #healthcare #hospital-and-healthcare I want to be an anesthesiologist and I am majoring in biology #medicine #anesthesiology #doctor #medicine #healthcare #hospital-and-healthcare This is a important question because this is my second choice of a occupation I want in the future . #anesthesiologist #anesthesiology #medicine #healthcare #hospital-and-healthcare Lexis
Sep 24, 2019 321 views
#anesthesiologist #medicine #healthcare Bella
Mar 15, 2018 782 views
Although I'm only a freshman in high school, I plan to go into the medical field as a future career, specifically anesthesiology. I've heard that pre-med and medical school have rigorous and difficult courses and exams. Do the benefits that come with anesthesiology outweigh the stressful years...