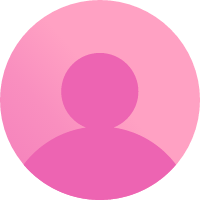 Stacey Taylor
Program Manager
Stacey's Answer
3
100% of 2 Pros
100% of 1 Students
Updated
Hello Olivia,
There are a lot of career options with a Bachelors degree in biological sciences.
If you like teaching and helping others learn, becoming a teacher in a STEM field is one option. You would need to get a teaching certificate in order to teach in most public schools, but some private schools do not require this and will give you on the job mentoring/training.
If you are on the outgoing side and like meeting new people, you could get a job in sales or marketing at a biotech or pharma company. Depending on the company, you may be interfacing with customers directly to help them buy the items they need to do their research, or you may be "behind the scenes" to help identify new customers based on their research and interests.
There are also roles in biological manufacturing. Some biotech and pharma companies manufacture and package their own reagents to sell to customers. If you are someone who has a high attention to detail, is very process-oriented, and enjoys keeping meticulous notes, this might be a good option for you.
If you like bench research, you could also get a job as a lab technician in academia or in a biotech/pharma company. These roles can vary quite a bit in terms of what tasks you will perform and what projects you work on. In academia, you may be responsible for helping another scientist with their experiments, or you may be in charge of keeping the lab well-stocked and in good working order. If you've been in this type of role for a few years, you may even have your own set of projects or experiments that you carry out mostly independently.
A Louis mentioned, many people who have an undergrad degree in biology choose to go on to get a graduate degree. As with most STEM subjects, having an advanced degree in a biological field will open up many more doors in your career, and they will allow you to get higher paying jobs with more responsibilities at the start. If you are someone who likes asking scientific questions and doing experiments to test hypotheses, then you could consider a Masters or PhD program in a biological subject. These degrees will open up more mid- or senior-level jobs as staff scientist, among many other types of roles. If you like applying your biological expertise to help others, you could consider a degree in a medical field to become a doctor, dentist, nurse, hygienist, or a physical therapist. Finally, there are many other degree programs out there, including in public health, regulatory affairs, or even business or law, that would expand your expertise and open many more doors.
Stacey recommends the following next steps:
Find others who have a degree in biology and ask them about their work - what do they like/dislike? how did they find this profession?
3
100% of 2 Pros
100% of 1 Students