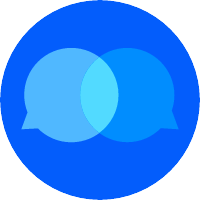 Carolina Hernandez
Senior Associate
1. Focus on having the right "mindset" - When you study for the pleasure of learning something new and to satiate your curiosity, you are likely to do better with exams because that "curious" mindset will cause you to want to understand the material better and the outcome is usually better grades, long-term memory, and a feeling of fulfillment as opposed to anxiety and exhaustion. On the contrary, when your focus is on, for example, being the best student at whatever cost, or making your parents proud, etc, you turn off that intrinsic motivation almost immediately and any minute you spend on studying will feel dreadful and lacking in value: your retention of the material will be lower (in amount and length of time), your motivation will plummet, your anxiety will go up from the fear of failure, and you will be more likely to procrastinate. So before you do anything else, try thinking about learning as something fun, because it really is, the satisfaction one feels after understanding a topic, even if it is not your favorite topic, is immense!!

2. Go with the rhythm of your brain: Studies suggest that shorter study sessions with breaks built in help people learn better and retain material longer. When I studied for law school exams, I would normally do 35 min study sessions followed by 5-10 min breaks. Use the breaks wisely: eat good brain food (nuts, bananas, fatty fish, fresh salads.. and remove junk food/sodas from your diet, they are the devil) and try not to use the same part of the brain you where using while studying - so if you read something while studying, for instance, take the break to look outside the window, contemplate a piece of art (or your pets, I get lost looking at the colors in their eyes :-)) or a book of art, draw your sleeping pet or do some stretching on the floor to get your body to also move. Also, make sure you SLEEP! sleep is essential for memory and understanding, so much goes on in your brain while you sleep, including helping you sort through the material you studied and building memory networks. To that end, try to practice good sleep hygiene: limit your screen time before bed, maybe take a relaxing shower/bath if you feel tired (water is so revitalizing), make a sleepy-tea or a warm milk, sleep at least 8 hours every night - you get little value if you cram a lot for 15 hours and don't sleep, that will be wasted time and counter productive.

3. Break the material into chunks/topics: Before you dive into the details, take a step back and think of the bigger picture - for example if the subject of your study is history, then break it into periods, for example from 1914-19 (WWI) from 1925-35 (WWII), then subgroups within each group, etc. (If you draw it up, it would look like a spiderweb!). Understand the general topics first before you dive into specifics, this will help you build better connections between topics and the brain loves connections!

4. Work on making associations: Once you understand the larger topics, start making associations between them, this can be a visual exercise/ draw it out if you are a visual learner (I am! and my little amateur drawings have stayed with me for years!) Are you studying WWII? draw up a simple map of Europe and draw an arrow from Germany to Poland to remind you that that's how it all started. From there, keep drawing things, it doesn't have to be perfect by any means, but the act of doing it will already be creating memories that will be easy to recall when you are taking the exam! This trick worked wonderful for me during law school and as a professional, I still draw things up from time to time when I have a hard time understanding a tough concept.

5. Take practice questions: practice, practice, practice - Athletes do it, doctors do it, lawyers do it, actors do it, artists do it, musicians always do it! It's hard work, but it's the path to acquiring new skills. Talk about the subject matter with your friends/professors, ask each other questions, that will help you learn better and will also help you identify gaps in your knowledge.

6. Big exams are a marathon, not a sprint: Do not procrastinate - Start early, once you start, you will create momentum and each study session will get better. Don't try to cram the material at the last minute, you need to be confident and calm for your big test and cramming achieves the opposite! so start early and work steadily, slow and steady wins the race!

7. Trust your brain: If you put in the hard work, trust that your brain will help you produce the desired outcome. Have faith (in whatever it is that you believe), trust that you have done your very best and put in a solid effort and leave the rest to the universe!

Happy learning!