3 answers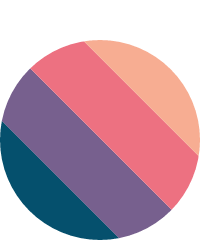 Best websites for blogging as major source of income?
Viewed 50 times
Specifically, blogging about personal experiences that can uplift and inspire others to make a difference in their own lives as well as others'. Was recommended IG, Medium, LinkedIn, Wordpress, but I'm open to other platforms! Thank you :)
I have a blog on Blogger.com. Don't forget to monetize your blog.

Eric Ewe, MBA, MS
Sr digital marketing manager
It depends on what you want to blog about.

LinkedIn is more geared towards professional development and encouraging.
Medium and WordPress caters to everything
Twitter/IG/FB - you are limited to different limitation on those platforms

Have you thought of building your own your own website and using TW/IG/FB to drive traffic to that site?

Eric recommends the following next steps:
Define what you want to blog and your passion

Identify if you have the skills in the area

Investigate the platforms

Investigate if you want to setup your site. i.e. www.ericewe.com

Darin Munnell
3rd Shift Custodial
If your talking about wanting to become a social media influencer/content creator the best places to do that is your major social media platforms like Twitter, Instagram, Facebook, Youtube and Tik Tok. Basically the apps that everyone are talking about and using the most, the ones that are getting high traffic. Also just know it's difficult but not impossible to become an influencer. You need to do something that will capture your audience attention and get them coming back for more. Something that will get them to watch you, remember you and want more