Veronica Adams
Badges
Following Tags
Active Topics
Active Locations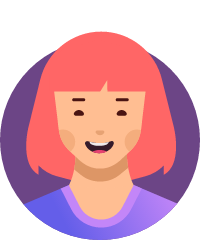 Sheyenne L.
May 26, 2016 1261 views
I am interested in owning an art gallery. What steps can I take to achieve this? #art #museum... Mitchell A.
Sep 19, 2016 991 views
I have had quite a few interviews in the past where I always wore a nice polo collard shirt, dress pants, and dress shoes. It was never anything different. However, now that I am graduating and taking on a "real professional" interview I guess we should say, do I need to change up my attire? Do...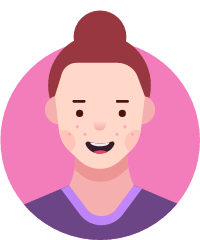 josee L.
Aug 30, 2017 449 views
I am an art history major and I am struggling to get a job in any museum or galleries. How do I gain real life art history experience? #art #art-history... Joana A.
Dec 24, 2017 362 views
I am a music performance major and will be graduating with my associate's degree when graduating from high school. I would only have to focus on taking music classes. Is there a difference between music classes in college and university? What would you recommend? #music #college-major... Annabella V.
Jan 10, 2018 315 views Julieta M.
Jan 14, 2018 221 views
I want to work in a museum as either a curator or a preservationist but I don't know what employers are specifically looking for #arthistory #curator #museumstudies... William K.
Jan 17, 2018 383 views
I often listen to power metal or classical music while doing homework or studying. I'm starting to think that it might be distracting. Is listening to music while studying more harmful or beneficial?... Alexis B.
Jan 18, 2018 363 views
With having to pay for housing and tuition and textbooks, etc etc, how can I manage my money in a smart and efficient way?... ajay W.
Jan 22, 2018 419 views Amenda C.
Jan 23, 2018 262 views
When you look around, some of your friends own expensive while you look on the other hand, and they could barely support a meal. #struggle #gap #poverty... Joseph S.
Jan 23, 2018 303 views
I am trying to decide between colleges with very different pros/cons, and I am having trouble weeding through them and figuring out which one is the best for me. #college #choose-a-college #choose... Gillian H.
Feb 09, 2018 295 views
I would like to know which schools have the highest level of #music majors going out and being successful in the world. Not just people going out and making it big. I mean what percentage of music majors in schools graduate and actually end up being successful... Jorge P.
Apr 20, 2018 289 views
I have heard that graduates struggle to get hired and work at jobs they are over qualified for.... Kenneth C R.
Aug 19, 2018 166 views
I've started receiving applications from colleges and I wanted to know if it would a good idea to start applying right now in August or wait until September.... Lauren J.
Aug 21, 2018 249 views
I'm looking to major in dance and want to go somewhere where I will opportunities after college #dance...