Career Questions tagged Cost Addison C.
Apr 14 72 views
1 answer
Active Aug 18

Mooresville, North Carolina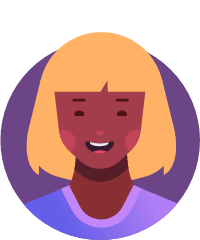 Anayeli C.
Feb 20 107 views
I want to go to Denver Colorado when I graduate from High School for college. But, a lot of people are telling me not to because of the cost. I never want to limit myself for money, but I don't want to drop out after the first year because of money. I'm not rich though, I am an average income...
3 answers
Active Feb 25


Houston, Texas Dennis M.
Oct 12, 2018 185 views
2 answers
Active Oct 13, 2018


Hebron, Kentucky Mia L.
Aug 20, 2018 129 views Anna K.
Jun 10, 2018 180 views
I am an undergraduate student thinking about potential future opportunities. This is my current "list of options" - - MD program - PhD program - Masters program - Career Yes, I do have my personal reasons for choosing a career in science/medicine. No, I am not choosing a career solely based...
1 answer
Active Jun 11, 2018

Charlottesville, Virginia Janina A.
Jan 14, 2018 266 views
4 answers
Active Aug 30


Honolulu, Hawaii Emily S.
Mar 13, 2018 191 views
Many teens struggle to decide between attending a public or a private university. Should one be valued more than the other? If so, why? Personally, I believe it depends on the major one is pursuing. #public #private #university #cost #value...
6 answers
Active Sep 18


Worcester, Massachusetts Jade S.
Mar 13, 2018 198 views
The job I want after graduation requires a criminology degree but by getting another degree, I could even go further into that field. Would it be worth it to double major or should I wait longer to see what I can do? #double-major #cost...
2 answers
Active Aug 14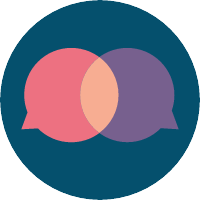 Davenport, Washington Amanda M.
Jan 24, 2018 219 views
I know textbooks are really expensive in college so I wanted to know the best plan for getting textbooks. Does buying or renting make a difference in the cost of textbooks? If buying is better, should I get used or new books? #college #textbooks...
2 answers
Active Jan 24, 2018


Roanoke, Virginia lauryn F.
Mar 11, 2017 441 views
Like which would help more when it comes to cost: parents, on campus housing, or your own place? #college #cost...
4 answers
Active Feb 27, 2018


Moore, Oklahoma Katie M.
Oct 26, 2016 567 views
1 answer
Active Jul 21, 2017

Loveland, Colorado Omar F.
Apr 10, 2016 600 views
2 answers
Active Nov 08, 2017


Birmingham, Alabama Chloe C.
May 19, 2016 346 views
I have to pay for college on my own and I don't want to take out too many student loans as my cost of college would triple from interest. I have procrastinated and now I have finally realized that I need money. #college...
1 answer
Active Jul 21, 2017

Sarasota, Florida
4+ million learners use CareerVillage to get career advice.
About us