Career Questions tagged Diversity 2 answers
Active May 15


Portland, Oregon I want to know what opportunities exist on this country. Also, I want to know where can I find more private scholarships that can help me accomplish my dream to succeed on life. Thank you. #college #scholarships #immigrant #immigration...
2 answers
Active Apr 17


Phoenix, Arizona I am latina and I desire to pursue a career in Nursing. I've worked at KPMG and at U.S Bank and discovered that there is not a lot of diversity in the profession worksite. I would be pleased to know if nursing is a more diverse field than other professions involving business. #healthcare...
1 answer
Active Apr 17

Minneapolis, Minnesota 5 answers
Active Sep 09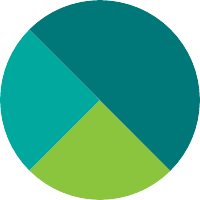 Nokesville, Virginia I am half Mexican and have always been a bit discriminated against. I would like to know if it my ethnicity can now be a benefit to me. #scholarships...
1 answer
Active Apr 13, 2018

Highland, California I'd like to know if there are any interesting types of photography that are in demand, but not overloaded with other photographers. For example there are a lot of wedding photographers, but maybe the world needs more underwater photographers. What are these types of photography jobs like to be...
3 answers
Active Apr 26, 2018


Georgia, Vermont Growing up, I rarely saw any person on-screen that represented my ethnicity and when there was an Asian actor/actress, more than likely stereotypes would be included in the film. My question is why is Hollywood still white-washed even after society has changed over the past few decades. #in...
2 answers
Active Jul 21, 2017


Houston, Texas As a student that is on the Diversity Empowerment Council at the Robert H. Smith School of Business, I would like to find out new creative ways to create initiatives that will help empower my community. #business #consulting...
4 answers
Active Mar 13, 2018


Silver Spring, Maryland
3.5+ million learners use CareerVillage to get career advice.
About us