Asked
281 views
Translate
Translated from English .
What type of college courses do mental health counselors take?
#mental-health #mental-health-counseling #health
---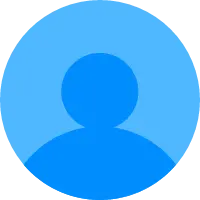 Racheal Noble, Ph.D., LMFT, LPC, NCC
Mental health, education, research, care coordinator
Hello. I'm a licensed professional counselor and Licensed Marriage and Family therapist. You would need to take psychology course that relate to the area of speciality you are interested in. This would help you as when you apply for grad school to become a mental health counselor you will not have to take any additional courses along with the master level course.
In addition, taking courses related to your interest and area of speciality will make the learning process easier and more engaging for you when you start graduate school, working the field to get clinical hours, obtain mentorship and possible co-author to publish and take you license exam to work as a mental health counselor. Feel free to email me for additional information.
The courses you take really depend upon your major. In the United States, there are several ways to become a mental health therapist. You can be a psychologist, a counselor, a social worker, or a marriage & family therapist. The courses required for each graduate degree vary because the perspectives assumed by the field of expertise vary.

I'll assume by "mental health" you mean a counseling program. Counseling programs usually require 48-60 semester hours of credit and include coursework such as:

- Professional Orientation and Ethics
- Helping Relationships
- Counseling Theories
- Cultural Diversity in Counseling
- Group Counseling
- Career Development and Assessment
- Testing and Measurement
- Human Development Across the Lifespan
- Marriage and Family Therapy
- Counseling Children, Adolescents, and Teens
- Research
- Statistics
- Counseling Practicum
- Counseling Internship
You can major in psychology or social work and those will equip you with a foundation for graduate work to become a licensed counselor.
Mostly psychology courses with other courses possibly from other disciplines tied in, yet it depends on the type of population you want to work with. Programs courses always will differ based on the state's standards for what mental health counselors require. Crisis intervention training is part of some curriculums as well.
Psychology and sociology are college classes that mental health counselors take. There are many other classes that they take that are specific to their major which differs based on each college.