Asked
576 views
Translate
Translated from English .
If i wanna be a mental health counselor does it affect my mental health in anyway or has it affected you in any way being a counselor?
Im in highschool. Im in the 11th grade. #mental-health-counseling #counselor #mental-health #health #mentalhealth
---
Listening to others' problems can be tiring and can affect a counselor, yes. However, there is training and supervision to help counselors/psychologists/social workers deal with this and learn to separate their feelings from their helping role. It is a beautiful thing to care about what happens to people, and using skills, knowledge and your humanity to do that is a privilege. It is not necessary to have perfect mental health (no one does) to be an effective counselor, but it is important to have good boundaries and self care routines. Graduate school will teach you about a lot of that, but I don't know anyone that is human that doesn't sometimes think about a client after work. That said, there is joy in this work, and sometimes it is a small gain or progress toward a goal by a client rather than reaching an ultimate goal. A graduate can look for a good fit for themselves by interviewing at a variety of health care organizations, schools, colleges, facilities, or agencies.
Dear Morgan,

Your question is an interesting one. All jobs have stress, but when you are working with people in distress there are some special ones. A counselor needs to be able to deal with clients' negative emotions sympathetically without getting caught up in them. In my psychology practice I dealt with many clients who were victims of violent crimes and abuse. A lot of the things that happened to them were horrific and it was hard to listen to their emotional pain and not be affected. I dealt with these situations by focusing on what I could do to help them feel better and get past their pain. If you can do that I think you have a bright future in this field.

Best of luck in your career pursuits.

Ray Finn, Ph.D.
Psychologist
I personally have worked in corrections for my entire career (over 30 years). so as with Dr. Ray, i've heard a lot of things that are difficult to listen to, what horrible things one human being can do to another. so it's very important to keep boundaries and a balance in your life, to maintain your own sanity. it's important to have a support group (family, friends, other therapists). you can't save the world. you can only do your part in terms of helping other people. as one of my professor's in graduate school said, your job is to plant a seed of hope, to make your client know that there are a lot of people trying to help. and it's important to have your own interests and life, separate from your job. it's a great question and very insightful. good luck!!hope this helps.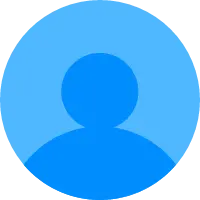 Racheal Noble, Ph.D., LMFT, LPC, NCC
Mental health, education, research, care coordinator
Hi Morgan. This is an excellent question! As a licensed mental health and marriage and family counselor, it is possible that your mental health can be effected by the work. I think this happens when people try to "save" everyone or they do too much. These two things are related to compassion fatigue and burnout.
From my personal experience. When I first started, yes working in mental health was tired some, because I was trying to save everyone. It difficult not understanding why someone wasn't ready to change. In addition, working for certain companies, you can only work within their scope of practice and sometimes you can only do so much with so little finances, support or help, which also contributed to burnout. Over time it was important for fir me to make decisions to use time off, take vacations, pay attention to when I am working harder than a client for their own wellness and work on mine. Over time, I became more confident in my skill, my emotional health and learned that saying "no" to things when my plate is full made me a better clinician.
Many people attempt to start careers or find jobs just because! A lot of them do not succeed or fail at these attempts! The most challenging position in life is the one where you work with the public! We are all emotion driven individuals! One of the biggest reasons we have mental health problems is because so many of us put others before self! In doing this, we run the chance of being disappointed beyond some repair! Working in mental health is challenging and takes a serious toll on one's spiritual physical psychological and emotional health! This only happens when the person seeking to serve other's enter into the relationship with unhealed wounds of any kind! The most important person on earth is 'self' the most neglected person on earth in most cases is 'self'. The field is demanding and trying! I was able to successfully work in the field because I went in without any baggage! I used my experiences from home, school, church, the military and the streets combined with all of my experiences with people to work in this field without any problems! My complete worldview was instrumental in my overall success! I went in 20 years ago with clean hands and retired 20 years later with clean hands! I am now happy and free and I loved the work I did!

Hope this helps!!