Dr. Ray Finn
Badges
Following Tags
Active Topics
Active Locations Megan L.
Mar 01, 2016 2455 views
I am a senior that recently got accepted into Scripps College under Early Decision. I have a passion for traveling and learning languages, but I am also extremely interested in studying psychology and becoming a clinical psychologist. I am unsure if it is possible to combine traveling and...
#psychology #psychologist #clinical-psychology #clinical #travel Bryanna S.
Mar 03, 2016 706 views
Hi my name is Bryanna and I am a senior in High School. Every since I was younger I have always been called the "mother" of my groups of friends because I take care of everyone and make sure they are all happy and feeling good. Little did I know I actually enjoyed the feeling of knowing that I... Ellie B.
May 05, 2016 1201 views Deana A.
May 08, 2016 660 views
I want to start a non profit organization for student mental health after I graduate from college, but I'm not sure that there is a clear path for that. Does anyone have any... Shelby G.
May 09, 2016 544 views
Im consudering psychology as a backup after a career in law. Woukd like to be a psychiatrist with doctorate degree if law path doesnt work out #psychiatry... Jesse P.
May 12, 2016 686 views
I have grown an immense interest in this major as I have always been a very reserved and quiet person, sort of a people watcher from time to time and its something that I feel I would excel at. I have every intention of finishing with a doctorate and applying my knowledge to my career path and... Jesse P.
May 12, 2016 744 views
I am extremely excited to start school and want to know if this is the path I should be heading down if i am looking for a career that i can find success in. #psychology #clinical-psychology... Dorean A.
May 13, 2016 917 views Steph P.
May 13, 2016 569 views
By involve, I mean what would my daily tasks be, what I could learn from the experience, etc. #psychology... Kaedyn C.
May 16, 2016 1754 views Kaylynn C.
May 18, 2016 904 views
I would like to become a psychiatrist to work with people and the brain, but also to be in the medical field. I am planning on majoring in psychology, but wondering if I should major in pre-med or neurobiology or anything like that. #pre-med #clinical-psychology #psychiatry... Clarissa R.
May 19, 2016 730 views Margaret W.
May 20, 2016 532 views
I recently took a class on different types of psychotherapy and it had me wondering why people decide on what psychological path is best for them. #doctor #psychology #therapy... Stephanie W.
May 21, 2016 758 views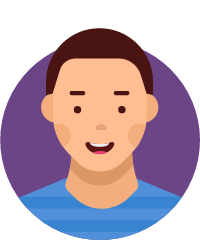 Megan J.
May 24, 2016 712 views