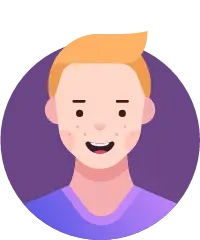 Asked
292 views
Translated from English .
How much money can i make majoring in sports management?
---
The average salary for sports management professionals is $46,000, annually.

The average salary for sports management professionals is $46,000, annually
"Sports Management Salary
Prospective students who are thinking about pursuing a sports-related degree often wonder about Sports Management salary. The salaries for graduates with sports management degrees can be very lucrative. A sports management degree provides students with a solid foundation about the business aspects of the sports industry. The programs focus on various business courses, such as marketing, finance, and economics and how these disciplines play a part in sports and physical activity. Schools that offer top sports management degree programs include the University of Texas and George Mason University. The University of Texas offers a sports management bachelor's degree requires students to choose a minor or specialization for completion of the degree, such as business, education, communication, or psychology. George Mason University offers a bachelor's degree in health fitness, and recreation resources with a concentration in sports management. The program's curriculum is guided by the standards established by the North American Society for Sport Management.

Details About Sports Management Salaries
In general, the starting salary for individuals with a degree in sports management is between $35,000 and $42,000. The salary range for sports management careers varies significantly depending on a variety of factors, including location, education, and experience. Location is a major factor because many different aspects come into play, such as the demand in the sports industry and cost of living. For example, sports management positions earn an average of $58,000 in New York, New York and around $37,000 in Des Moines, Iowa. The salary for sports management jobs differ according to education, as individuals with master's degrees typically make at least $5,000 more a year than those with bachelor's degrees. Years experience also plays a big part, as those with a sports management degree with less than one year experience earn a median salary of $36,000; one to four years experience $38,000; five to nine years experience $44,000; and 10 to 19 years experience $58,000. Sports management salaries also differ greatly depending on the position. Beginning level positions generally earn around $35,000 per year, mid-level positions around $50,000 per year, while upper-level positions can earn more than $100,000 annually. Examples of average salaries for specific careers: athletic trainer $42,000, coach for a college sports team $47,000, sports information director $60,000, and athletic director $80,000. The sports management jobs that pay the most are those at the professional level, for example professional sports managers make a minimum of $200,000 per year, while sports agents can make millions per year depending on commission. The sports management jobs that are in the most demand include sports managers, sports marketers, and sports agents.

How to Maximize Your Sports Management Salary
There are a variety of ways for graduates of sports management degrees to maximize their earnings. One crucial way is gaining significant experience in the field, and then applying to upper-level positions. Pursuing advanced education at the graduate degree level may also help sports management professionals boost their salaries. Another way to market themselves both inside and out of their organizations to gain more leverage in internal negotiations and open up more opportunities at other employers. Also, starting at the low-end with a professional sports team and working their way up could potentially result in a sport professional earning an extremely lucrative Sports Management salary."