Thomas Sutherland
Badges
Following Tags
Tags on answered questions
Active Locations #immigration #law #research #lawyer #law-school Hi! I'm looking for a forensic scientist to interview for a career blog assignment.
#science #scientist #forensics I'm interested in becoming a criminal justice lawyer so that I can defend the innocent people. #lawyer Dante
May 24, 2021 284 views
I love to have fun.
music is eveything to me
I'm a animal person
one thing about me i love help people out
i take my work very seriously
I'm in the 11 grade
i'm very nice and kind person
#modeling Iris
May 23, 2021 255 views
Hi, I just set my mind to take the path of #surgeon, but I'm not sure which education system fits me the best. What is it like to study in these two countries? What are the different pathways to take to become a surgeon? I appreciate your answers to my question--your answers helps me a lot!...
Vancouver, British Columbia, Canada #medical
#anesthesiology
#medicine Kyara
May 25, 2021 317 views My name is Norris and I want to learn a little more. About sport medicine and what to do to be able to be that . That's if I don't make it to the league I just wanna be involved with #sports.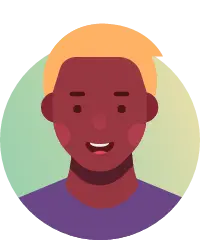 #law I've always loved it, and I can't wait to pursue it! Bruce
May 24, 2021 303 views
Your routine for the day and what problems you face while working #mechanics #cars Noid
May 11, 2021 592 views
#startups #any #international-relations Imani
May 11, 2021 411 views
#obgyn #medicine #medical-school # #nurse-practitioner I want to know more about the work history or expertise. #career-counseling #dentist #dental-hygienist #dentistry #family-dentistry #dental #den #dentist #dentistry #dental-hygienist #dental