Asked
335 views
Translate
Translated from English .
What courses do I need to clear for an career in the psychology field?
I´m a freshman in high school who wants to major in psychology or related areas. I heard that some courses that you take don´t matter at all or aren´t useful in the career you are in. So I´d like to know to get a heads up. #career #career-choice #career-counseling #job #psychology
---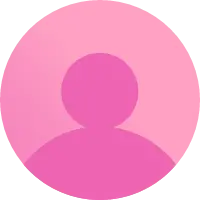 Sophia Cofone
Risk Assurance and ESG Associate
It depends on what kind of psychology program you are interested in and what career you want. Some schools offer a bachelor of arts psych major, and some offer a bachelor of science psych major (some schools offer both). The arts vs science will usually dictate how many technical courses you have to take (science and math usually). If you want to do research or become a psychologist, I would recommend the BS route. If you are interested in human resources, counseling, social work, or business BS or BA would likely be options. For high school classes, depending on how you want to apply your degree a focus on foundational math and science courses will help you down the line (and keep your options open). If you aren't sure, I would plan for the BS as it is more broad. Finally, some colleges offer unique concentrations or applications of psychology. For example, the school I went to (UCSD) had a cool program in cognitive science (interdisciplinary degree combining several fields like psychology, science, philosophy, linguistics, etc.).

Dennis Ward
Licensed Agent for HUMANA in medicare
Well Katie, my experience in your future endeavor is more than usual. I to had aspirations in the Psychology field. I actually am 3 hours away from a bachelors because I wanted my Business Marketing degree on my wall. Can you tell I enjoyed psychology? My oldest brother did graduate with a Psychology degree and did well in life; not in phycology , but always had good, high paying positions. Figure your 4 year degree is - 80% humanities required / most classes can count toward your degree if you go BA but barely any credit toward a BS. You are also halfway because the higher level psy classes are a must 9 doctorate, specialist, masters minimum and depending how serious you are, seek counseling positions, crisis, suicide developmental issues with kids. I ALMOST WENT THAT ROUTE SO I LOOKED REAL HARD and I was getting the highest grades in the 500 classes toward my masters. Now statistics, experiment proofing, the deep high level classes are cool, now you look at developmental/cognitive/operant conditioning hands on classes - REALLY COOL STUFF. I could not wait i more minute, I did not nor ever planned or desired more than the min college time. 4 years, fun - I had to jump in the pond as fast as possible so I am 63. Have been super lucky Career wise. So which path is better? Go get em Katie
Hi Katie,
Having a psychology and neuroscience background in high school would help you get a head start before college! I would also recommend brushing up on your writing skills in any English classes, as you will have to write papers since psychology involves research. Taking a statistics course will help tremendously too, as research requires an understanding of statistics. Good luck!