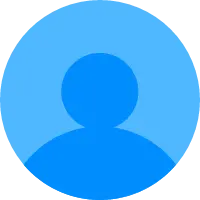 Jennifer Hoang
Badges
Following Tags
Active Topics
Active Locations I want to go into the field of clinical psychology and work in a hospital setting. However I am trying to figure out the pros and cons before I make a final decision. psychology hospital... I think that being a dermatologist would be fun but I just would like to hear it from a professional?skincare... I'm a junior in high school and I want to become a surgeon. I'm taking AP classes in both math and science and plan to continue doing so. high-school surgeon surgery doctor... If I partake in programs and achieve great efforts, will it impact my chances of getting into college? Or is it a non-measurable factor that varies based on the college and its adminastarors? school... I am only in the 10th grade, but I can take AP classes next year. I just want to know the best, and worst, AP courses. ap... I am a Junior in high school and am passionate about working with psychology and helping people. I would love to learn about how much energy it takes to follow through with this type of career. Thanks! careers psychology... Im a junior in high school and I don´t really have a set idea on what career path I want to take. I am passionate about different things but I dont know exactly what I would like to pursue, and I´m wondering how I can get to the place to make that decision. career-paths career-path... Hi, i am a junior in high school that would love to see more about the world. I am also really passionate about helping others that need it. I have no idea what i want to do after high school so it would be great if i can get suggestions about what jobs or majors i should take. # psychology... I'm not in college yet, but I'd like some ideas for a few years from now when I do go to college. Also, what should I look for in job while I'm still in school, whether it's highschool or college? I'm planning to apply for jobs this summer, but I've never done this before and don't want to go... I am a high school student interested in pursuing a career in ophthalmology. I would like to complete my Pre-Med in 2 years, and I want to explore if there are any opportunities to do Med School in 3 years (condense the first 2 years and then rotations). I'm a high school sophomore, so what...