Asked
6604 views
Translated from English .
How do you determine what type of nurse you should be?
I'm really interested in looking more into what it's like to be a nurse and the education and training needed to be one. I was just curious about how someone decides what nurse to be since there are so many different kinds or positions that you can take. Do you just get your bachelor's and apply anywhere or do you need any further training based on what you choose? Any information would be a great help. #medicine #nursing #nurse #nurse-practitioner #hospital #neonatal #nurse-midwife
---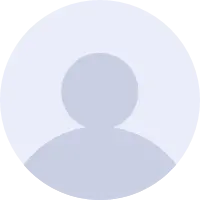 Teresa Bentley
NICU Nurse Manager at Baptist Memorial Hospital for Women
Teresa's Answer
Best of the Village
I have been a nurse for 27 years and I love the field! You are very wise to see that there are so many types of nursing and that is part of why I love the career!

The first thing to do is get started. There are many different degrees you can obtain and still become an RN. I have nurses who work in the NICU who have diplomas, assoicates degrees, bachelors degrees and masters degrees. I would really recommend that you get at least a BSN (bachelors of science in nursing) because many hospitals are striving for a special status called "Magnet" status and they try to only hire BSN prepared nurses.
When you are in school to become a nurse you get a small "taste" of each of the areas. This is enough for most nurses to decide what they DON'T want to do--- and then they can do more investigation to decide on where they want to go. I think a good year of general Med Surg nursing or Adult ICU is good to learn some basics before deciding on a "niche", but again - not required. If you LOVE your area of nursing then you will LOVE going to work and your patients can tell when their nurses are happy!
I worked for a year on Pediatrics and then became a neonatal ICU nurse and have loved it here since that time. I have also met many nurses who worked with adults for 10 years and then changed to neonates. You can always start in an area and change!
Nursing is a great career which is SUPER flexible to suit many choices you may have. Best of luck!
Teresa

Stephani Hunt
MSN, RN, WCC, OMS, ONC- Medical Surgical Clinical Nurse Educator
Stephani's Answer
Best of the Village
Honestly, it is kind of trial and error. I never thought I was interested in Orthopedic/spine surgery, and I took the job because I worked there as a nursing assistant (also something I always recommend, is to work on a unit or volunteer to gain some experience before you are on your own, and feel comfortable waking patients, bathing them, etc.) I currently love my job, and a few years after I started, I obtained a Wound Care Specialist certification. Then I got my ostomy (feces and urine pouches) management specialist certification. I never thought this would end up being my path, but I couldn't love it any more than I do. You will get some idea of what area you might like during you clinical rotations, but the bottom line is, if you pick a field of nursing and you don't like it, there are a million other options you have. Just see where your experiences guide you and soak it all in! Teresa is absolutely right, the patients can always tell if you don't like your job, which makes them uncomfortable, and keeps snowballing because then everyone is miserable.
Once you pass your boards, you can work in any setting. You will have orientation when you start, which helps you understand what is expected of you and the way things work on that unit or facility (even does things a little differently). Certifications are also an awesome way to gain knowledge and experience, but also look great on a resume, so if you find your niche, look into becoming certified (requires national exams and usually a week-ish of school). When you get hired, if there are specific things they want you to do, usually they will provide on the job training during your orientation ( examples: IV insertion, traction, wound care, etc.). Teresa is also right about the BSN thing, as many larger hospitals and and those going for Magnet status will likely skip over you for the more educated candidate. Let me know if I can answer any other questions for you!