Stephani Hunt
Badges
Following Tags
Active Topics
Active Locations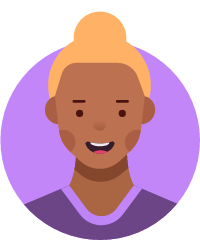 SabinaCodman1 .
Jan 06, 2012 22628 views
My brother is studying to be a doctor and i want to be a doctor to or nurse. i want to study to become a...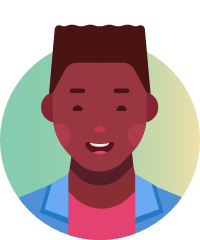 TyanaCodman2 .
Sep 07, 2012 2090 views AaliyaCodman1 .
Sep 07, 2012 1299 views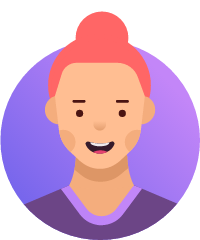 DejaCodman2 .
Sep 09, 2012 2924 views
Hi, I am a sophomore who is interested in being a neonatal nurse. I know that obtaining a BSN takes longer so would it be best to start off with that one and obtain a MSN later when I am working to gain the experience that is needed? #nurse #healthcare #degree... Laetitia Tiani V.
Mar 01, 2013 2173 views
I am a high school senior interested in international health care. I would love to take a gap year and travel to help in a developing nation. However, I am not sure if such experience is better after gaining more knowledge with my undergrad or now, fresh out of high school. The program is... Alexis F.
Mar 10, 2014 929 views Alexander N.
Mar 12, 2014 3702 views
I am scared of looking bad and giving a bad first impression with the stuff I will wear. #career #jobs #interviews...
25 votes
24 answers
Active May 17, 2018


San Jose, California Nya C.
Mar 25, 2014 908 views
I am a 17 year old senior. I know that I want to be a nurse, but I do not know what the difference between getting my bachelors and having a masters degree. I know that having a master's degree I get payed more, but I want to know exactly what is different in the work load. #nursing #degree... Ahnahni D.
Mar 25, 2014 538 views Shana W.
Mar 26, 2014 623 views
I want to become a midwife nurse and the school that I am considering does not offer Masters in nursing, This school is my number one school that I want ot go to despite the major.... Khaliq S.
Mar 26, 2014 654 views
I am an aspiring law student and I am worried about continuing social and spiritual obligations with attending courses in graduate school and especially studying for the bar exam... Sasha E.
Mar 26, 2014 890 views
I am looking forward to becoming a nurse midwife. I am about to enter my first year of college and I do not want to waste my time or money by signing up for an unnecessary course. I need support on my journey toward midwifery. #education #nurse-midwife... Jasmine S.
Mar 27, 2014 6096 views
I'm really interested in looking more into what it's like to be a nurse and the education and training needed to be one. I was just curious about how someone decides what nurse to be since there are so many different kinds or positions that you can take. Do you just get your bachelor's and...
#nursing #neonatal #nurse-midwife #nurse #medicine #hospital #nurse-practitioner Arliene A.
Apr 02, 2014 36045 views
I'm thinking about becoming one and would love to hear more about your experiences and thoughts on the career! #nurse #jobs #hospitals #nursing... Jennifer M.
Apr 03, 2014 790 views
I'm a teenage girl in New York City who doesn't really know what career she should take....