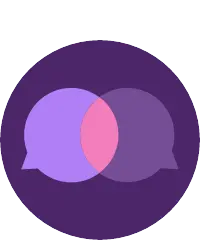 ---
Just keep drawing them (regardless of mediums you use). The same goes with creatures and robots as well (unless you decide to be faithful to drawing only humans). If its human use yourself as a reference ( cheapest model you got when your on a budget). There are a bunch of other reference you could look at as well, but start with real life and work your way up.
The hands and feet contain half of the bones in our body. Look at the anatomy of them, perhaps draw the bones first to understand what is underneath the skin. Break them down into simple shapes and understand how these shapes come together. You may want to cut these shapes out of paper and move them around until they work.
Lastly-there are always master drawings you can study and copy. Most museums have online catalogs that are free to browse and Pinterest users have folders of hands and feet to browse. Like all things, the more you practice the better you will become.
To get better at drawing anything you need to do mainly two things:

1. Learn how to really look at things (proportions and shades, mainly).
2. Practice.

We don't really look at things through our eyes, we look at the world through our brains. Our brains store a set of simple patterns, like lines, circles and squares because they're easy to store and reproduce. When you try to draw something, your eyes send images to your brain, and then your brain tries to map those images to the set of patterns it already knows. Then what you put on paper isn't what you're seeing, but the patterns that your brain has stored instead. Briefly speaking, that's why people use "sticks and circles" when trying to represent the human figure. Their brains are mapping the general form of a human figure to this set of simple patterns.

So, what you need to do first is to prevent your brain from mapping the images your eyes see into this simple set of patterns. How do you do that? An easy way is to take a picture of the object you want to draw and flip it upside down, or partially cover it, so that it is no longer recognizable. Your brain won't be able to map it to what it knows already, so you'll be free to actually pay attention to what your eyes are seeing. Pay attention to the proportions, and shades and try to reproduce that. Instead of thinking "this is supposed to look like a finger", just think: "this area here is darker than this other area, and this line starts about halfway through this other mark" just focus on reproducing proportions and shades.

Another thing you can do is print a picture of the object you want to reproduce and place a numbered grid on top of it. Then, make another grid of the exact same size and cover all the squares in the original picture except for one. Focus on reproducing the contents of that single square on your target canvas. Again, only pay attention to shades and proportions. Once you're done with one square, cover it and do the next square. By blocking most of the picture you'll be able to focus on the details, instead of worrying about how it should all look. This is probably a crutch, but it helps getting your attention to where it needs to be. Over time, you'll learn how to focus on what's important and you won't need this "crutch" anymore.

For the specific case of hands and feet: study books on human anatomy. Hands and feet aren't arbitrarily long or wide. Humans have a limited range outside of which things start look odd. Focus on how long the fingers look with respect to each other. Earlier, I was talking about patterns in the brain. For the case of hands and feet there are useful patterns you can memorize that will help you render these items from memory (it's a little hard to describe with text though). Fingers are like cylinders, the palm of the hand looks like a flattened square. Feet look like a tapered box, etc.

You should also take a look at any of the books out there that help you learn how to draw. For instance, "The Big Book of Realistic Drawing Secrets" has tips that can be mapped to drawing pretty much anything.

Finally: practice a lot. Practice well and be honest with yourself. Draw something and then ask yourself if it actually does look good. If not, then consider changing something in your approach and then try again. Practice over and over again. Over time, your brain will start adding new patterns and you'll learn how to look at proportions and shades.

Good luck!
Leo recommends the following next steps: