Viewed 48 times
How necessary are school extracurricular activities in the journey of pursuing a career?
---
I want to piggy back over what both Matthew and Michael had said. Aside from getting into college, extra curriculars are great for learning and developing soft skills which you don't learn in school. Your extra curricular activities should be ones that you love (i.e. When I was in high school I loved dance, soccer, reading, and volunteering. Based on the activities I did anyway for myself for fun, they also ended up being my extra curricular activities for my resume as well for college and post grad). None of these things had to do with my long term career, but it allowed me to learn soft skills and develop who I am as a person.

When companies hire, or a university accepts a student, they want to see extra curriculars to get to know who YOU are. The best piece of advice I have ever received is that companies/ managers/ etc. don't hire just for the role, they are hiring for a future peer and leader. So as a person, being multidimensional allows you to have conversation starters and allows you have a way to connect with folks outside of the job itself.

If there are specific careers you definitely want to do (Doctor, engineer, lawyer, electrician, etc) see what clubs or groups you can get involved in to further learn and enhance your network and mind, but also use it as a way to develop your personal skills. Easiest way to handle extra curricular is to not treat it as a resume builder. The more you love something, the more likely you are to get further involved and invest time and energy, which will help in the long run!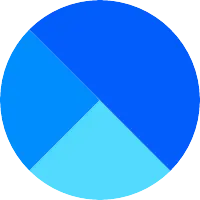 Michael Haarstick
25 years of hard work and getting it done. Let me help you.
Matthew makes a good point. You can't have the career until you get the degree and you can't get the degree if you can't get into college. Colleges love good SAT scores, but they also like to see well rounded individuals. Volunteering, mentoring, and self improvement are all good. When it comes to employers it really depends on their culture. Some businesses consider themselves socially responsible and want to see that sort of thing in a new hire. Others are cutthroat profit mongers that don't much care as long as you tow the line. It is also important to moderate your time so that you are not constantly running from one thing to another with no time to take a breath.

Research the companies that reach out to you and those that you might want to work at. Their self view will guide how you should present yourself to them. In addition, a fulfilled person has time for work, time for others, and time for themselves.

After about 5 - 10 years, companies will care less and less about what you do outside of work as long as it doesn't make them look bad. Keep your social media presence rated G or PG at worst. They will look.




Very necessary.

Your schoolwork is a minimum qualification that your employer looks for. For all intents and purposes, everyone will have the same education as you.

Employers want a full person who does more to improve themselves and their communities than the bare minimum.

Just join a club or two and volunteer a little. Meet people. Learn about yourself. Find fulfillment in doing more than the minimum, get a decent GPA, and an employer will (hopefully) recognize you for it.