Gloria Ortiz
Badges
Tags on answered questions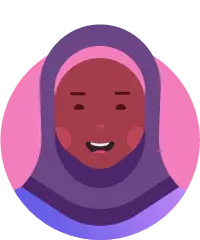 I have gotten into several schools, with varied reputations. My parents would like me to attend the most challenging and reputable from an academic standpoint. I want to find the right fit. #college #college-advice #college-selection
White Lake charter Township, Michigan I'm stuck between two good colleges in North Carolina and I told my parents I would wait to decide until I got to see them both in person. But I'm not sure what questions to ask or what to look for. #college #college-advice #college-selection I've been looking at colleges for a while now trying to narrow down what one I'd like to go to. I just want to see what kinds of things to look for that make one college better than the other. I plan on living in the dorms, so I'll definitely look at those, but other than that (and the fact... I'm high school junior and I enjoy using my creativity, but I'm not sure exactly how this skill can be molded into a career. #career #creative This is just a general thing. It could be something related to life or career. Hi, my name is Miracle and I'm about to start college in the fall, but I'm not sure what to major in and I was hoping that having a scientist answer my questions then that might give me some insight on what to major in. I know these aren't ideal questions, but I've always loved science and... Hi! I'm a freshman in college and i'm thinking about shifting courses from Bachelor of science in business administration to Bachelor of science in medical technology by the end of our first sem. Is that okay? Will i go back to first year again if i do that? I don't have a career goal yet, I'm looking for advice. I know that I'm creative and I like being independent. But when it comes to choosing a career, there are so many that it's overwhelming. What if I choose the wrong one for me? I think I might like to be a fashion designer or a singer and...
Asheville, North Carolina I am a soon-to-be graduating high school student who will major in computer science. I know that I will be taking computer science courses, but what other things do I need to do, such as internships. I have heard a lot of mixed feelings about the careers that involve gaming as a whole. All the way from Game Designer to Game tester. I have been told it strips the enjoyment of gaming away once you are required to do make your hobby into a job with gaming specifically . Is there some way to... I have a question For a Sales representatives ,wholesale & manufacturing Whats the most challenging part of the job on a daily basis?
Mental chalenges or physical? going to be entering the world soon, just like to know my options. #college #jobs #work #college-jobs I want to know why professional people chose the jobs that they have? Money? Happiness? #college #jobs #careers #college-jobs I was considering getting a job my freshman year of college because ive got a few bills to pay. Many people that I have talked to say that it is a bad idea as I will still be adjusting to the lifestyle and will have far too many things going on to have a job get in the way. I am still however...