Gloria Ortiz
Badges
Following Tags
Active Topics
Active Locations Clareta B.
Oct 03, 2013 1552 views
I'm in junior year in highschool. Sometimes I have some ideas for what I want to be, but most of the time I really have no idea. I think I should have better ideas so I can go to college with some kind of plan. When did you know what you wanted to do for your career?... Cristy R.
May 05, 2016 458 views
It's my first year, I have many scholarships but i am not devoted to a certain major. Should I just choose one or should I figure it out once I get there.... Susanne B.
May 11, 2016 1187 views
I have never been away from home for very long. I am a home body. I am anxious, but I am also very nervous. I just wanted to know if that was normal and if you could share your own personal experiences. #college #human-resources #help #life-coach... Harley W.
May 13, 2016 694 views Tomi L.
May 14, 2016 666 views
I want to be able to see the world, but with a degree behind my back. What is a good career (well paying job) that will pay me to travel? #travel #traveling... Olivia B.
May 18, 2016 518 views
I've always gone to small schools with small class sizes, which enabled me to be close with my teachers and ask questions whenever I needed. I am concerned that I will not have this opportunity in a bigger class setting. #professor #student... Megan M.
May 18, 2016 621 views Lisa P.
May 21, 2016 857 views
Many people hate their jobs, almost everyone longs for weekends, I get that. But what got you into your profession in the first place? What did you study in college and how did that affect your career? And why do you love your job? Is it working with people? Being creative? The high pay? All...
#fashion #architecture #art #design #finance #programming #engineering
17 votes
17 answers
Active Sep 15


Livingston, New Jersey Laurel M.
May 22, 2016 715 views
11 votes
10 answers
Active Aug 18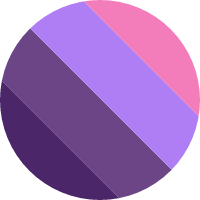 Gilbert, Arizona Rosa W.
May 24, 2016 476 views
I am #undecided and I need help deciding which major I want to pursue. I don't know which job I want to pursue yet, but I do desire a job that would hire a person based on merit- not because of my looks or to fill a diversity... Wenge X.
Jul 31, 2016 582 views
I used to consider to volunteer to educate people who live in a poor village in Western China. But this may not relevant with my future career. #education #volunteering...
13 votes
12 answers
Active 2 hours ago


London, England, United Kingdom Bianca S.
Apr 13, 2017 600 views
I absolutely love traveling and would love to incorporate into my career in some way. I am a biology major, but open to other fields/topics. #biology #travel #traveling... Dea' Ja H.
Aug 30, 2017 591 views
I am a senior at KIPP: Renaissance High School, in New Orleans , Louisiana. I had a few questions in mind about my career field, graphic design. I know it's not all peaches and cream, but just wanted to know what were some of the challenges, that someone faced and what you did to face it.... Destiny P.
Aug 31, 2017 289 views
I have some ideas on what I want to major in but I have so many interests so I'm trying to decide if going in undecided would be the best decision. #general-college-majors... Eve L.
Aug 31, 2017 564 views