Asked
207 views
Translate
Translated from English .
What are some colleges that are a good fit for a degree in developmental psychology?
I am a junior in high school and college scouting, but psychology is a degree offered in almost every college and I wanted to know what colleges around Iowa or in the Midwest (but also in the U.S. as a whole) have the best psychology degrees for my focused career.
#college #student #psychology
---
I don't know much about the schools is Iowa or the Midwest but I do know that San Francisco State has a great Bachelors of Arts program and after communicating with a faculty advisor and excelling in your psychology classes, they may or may not suggest you enrolling in the scholars program which would grant you a Masters in Psychology with a concentration is developmental psychology. With the scholars program, you by pass a lot of the required cost and time of filling out the graduate school application if that's the path you want to take. If you want to go into graduate school, I suggest looking at schools that have the same BA/MA as SFSU closer to the Midwest. * I go to SFSU as a Psychology major :D

It doesn't matter what rank the school is in because it's what you make of it. When I was looking into Psychology programs around the country, I first made my search for psychology programs is CA since its close to home. Once the schools popped up, I compared all of them to one another. I compared the class size, tuition, and the Psychology programs faculty, and how easy it was to register for classes in the program. If money isn't a big factor in what school you go to then I wouldn't factor that in but its good to keep the tuition in mind so that you're not in so much debt at the end of your undergraduate. Hope this helps.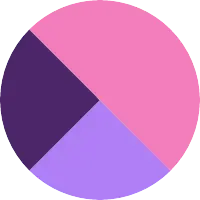 Jason Rechtman, MA, MBA, LPC
Manager of Clinical Quality
139
Answers
Freehold Township, New Jersey
Freehold Township, New Jersey
as the other writer stated, good fit is up to you. Write out what would make you the most comfortable. Luckily it sounds like you have an idea as to what you want to do for a career. The other positive aspect is that in all likelihood, you're going to pursue a graduate degree, or you are interested in becoming a teacher. If those are the cases, most schools are going to be fine for the educational component. Just make sure there is a specific major in developmental psych, that may be tougher to find. Graduate school will be an area of specialization, usually.
Again, there are career paths at the undergraduate level with dev psych driving it like child life specialist, teacher, early education areas. If that's the case then a more focused search. But if its the filed of psychology, then spend your time focusing on what will make you the most successful student you can be, and go there. Graduate school is where you can knock it home. Good luck