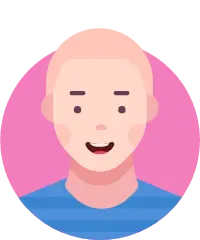 Updated
Translated from English .
326 views
When trying to be a professional soccer player, in college how and by who do you get recognize by to then later go into big leagues.
As a kid in Los Angeles playing soccer in high school I just want to know how I can get into a big league here in the U.S because I know it might be a little different than in Europe. #soccer #athletics #sports #college #athlete #soccer
---
Hey Kevin!
I played college soccer at Southern Methodist University, was invited to play professionally with the Chicago Red Stars in 2020, and still play semi-professional for fun. My college coaches helped me a lot with having connections, navigating the process of being recruited by a professional team, and finding opportunities. During recruiting, don't be afraid to ask college coaches about their experience with helping their players play professionally / when you are on a college team have these discussions with your college coach. My biggest point of advice would be to find a semi-pro team to train with in the summers / offseason. The United Premier Soccer League (UPSL) is a semi-professional men's league that has a lot of teams made up of high schoolers, college students, and graduates, and it great for your development as a player and leads to other opportunites. I played in the women's version (WPSL) and it drastically impacted my performance and soccer career. I also want to emphasize that it is very very important to get your degree so that you have something to fall back on / use when you can't play anymore. Study hard, play hard, and good luck!!
Honestly, get a college scholarship at the biggest college you can is one of the best bets over here.
Get your degree so that you can have something to fall back on just in case.
Otherwise you may want to travel overseas and try and get into one of the football clubs in Europe (kind of like the minor leagues
in baseball over here in the USA).
Any professional sport is rough to make it into the majors and Soccer/Football is one of the hardest since you are going up against
people from almost every other country in the world. That being said, there are also so many professional teams globally that you
have a chance just keep your eyes open and give it your all!