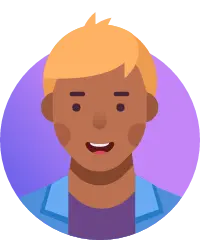 Asked
184 views
Translate
Translated from English .
What's the difference between B.Arch, BS.Arch, and M.Arch in college?
I'm a high school senior interested in an architecture major.
---
In addition to Wayne's response... with a B.S Arch you cannot get a license to practice architecture in the United States. You either need a BArch or MArch to be able to ultimately sit for the licensure exam. The difference between the BArch and the MArch, the latter allows you to teach in a college or university setting. There are all kinds of options out there in regards to how you go about getting any of these degrees. You can come in from a liberal arts program and enter a Master's of Architecture program and I beleive this is typically a three year process. Or you can take a BArch and and a couple of years and get your MArch. There are some unique programs that have different time frames so you would need to check with the schools you apply to. For me the best best is a BArch, this way you get to be a licensed architect with 5 years of schooling. Good Luck!! Wayne Archibald
Principal Cybersecurity Analyst here to share knowledge!
Hi Jacky,

BArch (Bachelor of Architecture) is an undergraduate degree in the field of architecture. This five-year full-time programme is a blend of theoretical and practical knowledge for students to learn the art of planning, designing and constructing physical structures of various kinds. From ideating to mapping and overseeing the construction, a qualified architect is involved at every stage of any construction project.

The Bachelor of Science in Architecture (B.S. Arch) program is a rigorous course of study centered on the design studio, where students work closely with faculty in their explorations of architectural design across a broad range of scales. Associated courses in visual representation, history, theory, technology, and professional practice inform and enrich students' responses to studio challenges.

The main difference between the BA and the BS is the subject matter. BA degree coursework tends to focus on critical thinking, communication, and holistic learning. BS degrees tend to be focused on natural sciences, mathematics, and engineering, with coursework in logic, reasoning, and quantitative skills.

The M.Arch is a post-graduate program (meaning students will require an undergraduate degree to enroll) that likewise prepares students to become registered architects. Usually, the Masters of Architecture degree is offered to people who have completed an undergraduate liberal arts education. Some people entering M.Arch programs will have studied something unrelated to architecture, like English, at their undergraduate institution. Others might have received a B.S. or B.A. in architecture—or even a B.Arch—and choose to attend graduate school to deepen their theoretical understanding of architectural practice.

Good luck!