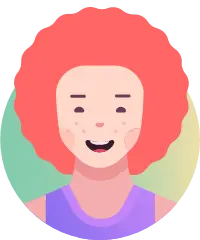 Asked
261 views
Translated from English .
can you be hired by a high paying job if you received low grades while in college.
---
Hi Abdul,
That's a very good question.

For your first post-graduation job, it is likely that you will be asked for your university/college transcripts because you may have little to no job experiences. It is wise to take advantage of internships and co-op opportunities when available because not only do you gain valuable experience, but it is possible that the company will want to hire you on full-time either just before or right after graduation. That can help you if you happen to have a slightly lower than average GPA upon graduation.

Assuming that the co-op or internship opportunities go well, you also have job references and real-world experiences to help counter lower GPAs elsewhere. This is not to say that your GPA is not important. Normally, when lower GPAs are presented, it will be challenging to even get an interview unless perhaps you have an internal referral for a role.

Recommendation: Do your best to keep your grades up regardless of the fact that people learn differently and may fail exams on subjects for which they are experts. There is no guarantee that the evaluation process is going to eliminate reviewing GPAs in the future even though there have been talks of even eliminating the requirements for 4 year degrees in recent years.

I hope this helps and best of luck to you!
Hi Abdul,

It is possible to get a high paying job with lower grades, however it is more difficult than it would be if you had high grades. If you are applying as an entry level employee directly after college, it is likely that employers will ask to see your transcripts or GPA when you're applying. Those with higher GPAs are probably more likely to get interviews before those who have lower GPAs. However, that doesn't mean that employers do not call those with lower GPAs for interviews at all. You can also make up for lower grades by excelling in other areas such as extracurriculars, volunteer work, internships, etc.
Grades are mostly used by University entry scans. An employee may ask for GPA. If you got in with company culture and know your specialty than yes you can get the job!