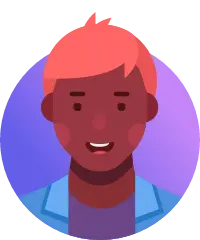 Asked
126 views
Translate
Translated from English .
WNBA question
What do I need to do to in college and/or highschool to make it into the WNBA and be successful ?
---
Hello, I happen to know Pam Borton who used to coach the University of Minnesota Women's Basketball team, would you like a connection?

KERRY recommends the following next steps:
Respond if you'd like to connect with Pam.
Hey Anaiya,

I played basketball my middle and high school years then in college I played for fun. I've always had a love for basketball growing up excited to see some of the greatest players play on TV like Michael Jordan, Allen Iverson and Shaq. In high school I played all 4 years playing on both JV(Junior Varsity) & V(Varsity) teams. When I went off to college it was more of playing for fun.

Making it to the WNBA is going to require hard work, determination and dedication. You have to put in the work both on and off the court, get you a mentor who has played and may know of ways to connect with people to give you exposure to recruiters/scouts and of course trying out and making the team. If you've decided on what college you want to attend, start touring the campus and speaking with coaches. Most importantly, make sure you stay on top of your schoolwork.

Good luck and look forward to seeing you in the WNBA =)


Keisha