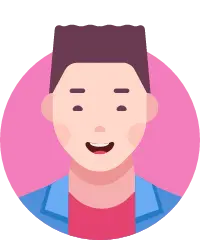 Asked
180 views
Translated from English .
What is the good undergrad for medicine?
I am high school senior thinking of becoming doctor. I have few options but not sure which will be the right one for undergrad
1. Business administration with premed, so that some day i can open my own clinic
2.Biomedical engineering with premed
3.Premed track - what jobs can i get if dont get into med school?
how hard the pathway will be if i choose option1 or 2.
---
Hello! I am a current 3rd year medical student. I went the pre-med human anatomy route during undergrad. I would go with option B, only if you think you can get good grades during undergrad. Medical admissions are looking for high GPAs no matter what degree you get, with special emphasis on the grades in your 'pre-med' classes. Option B will be the most impressive on a med school application but only if you do well. If you get Cs and Bs with a biomedical degree you are better off admissions-wise going with option A and getting As. That said, biomedical engineering has a wider range of job options if you don't get into school. Option C is not what I would choose because there is not a good use for a pre-med degree outside of medical school.
As for how hard, option B is definitely the most difficult. If you aren't looking to have a difficult time in college I would choose option A as a medical administration degree is less work than biomedical engineering.
Finally, it is totally not necessary to have a medical administration degree in order to run your own clinic. I am currently getting a masters in healthcare admin and I'm not learning anything particularly revolutionary about running a medical practice.
I wish you luck!
Hi Revathi!

I am also a 3rd-year medical student. I agree with Haley. My degree was considered to be on the pre-med track. I did biomedical science with minors in chemistry and sociology. Some of my friends with the same degree continued with school and are finishing their Master's degrees. Others joined the work force but don't use their degrees at all. Premed degree plans aren't great if you aren't 100% sure about getting into med school. However! You could also consider Physician's Assistant, Nurse Practitioner, etc. But basically, a premed degree is a stepping stone.