Career Questions tagged Business Administration
Understanding the difference between business administration and business management is essential. Business administration focuses more on managerial type positions such as CEO. Some of the popular careers for someone who... what is the work conditions? is the work areas clean? how well or often do we have breaks? how well are the other employees? does everyone have a great attitude and feel like they are ready to work and get the job done. does everyone have great motivation? I would love to run my own business one day. Sang
Oct 26, 2022 327 views
I want to pursue my career in the business field. I'm wondering what steps must I take in order to become to pursue this passion.
Rock Hill, South Carolina What are the main and most important things in a resume when aplaing for any job category that falls under business employment. And what what are the main and most important things in a resume when aplaing for any job category that falls under Game designing.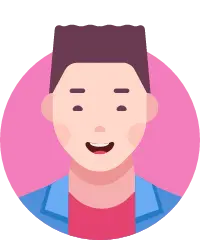 I am high school senior thinking of becoming doctor. I have few options but not sure which will be the right one for undergrad 1. Business administration with premed, so that some day i can open my own clinic 2.Biomedical engineering with premed 3.Premed track - what jobs can i get if dont... Hello!
I was wondering what makes a good CV.
I am a bachelor student majoring in computer science and minoring in business administration. I still don't have any work experience, how can I attract the real world with my CV?
Thank you!
Casablanca, Grand Casablanca, Morocco difference between stats and business administration since they both have similar prerequisites? Hi! Currently, I am obtaining an Associates's degree in Business Management from my community college before transferring into a university for a Bachelors of Arts in Psychology. I see that in the United States, people are especially discouraging of Psychology undergraduates in a business... I am asking this question because certain institutions offer one or the other and I was wondering if they are the same degree essentially (or is there a difference). I would love to hear from professionals from both sides. I am interested in becoming an accountant and I would like to choose a...
Simpsonville, South Carolina I was wondering if people studying business are better of with specializing in their program(going into accounting or marketing) or if remaining general when it comes to job searches. Does one pay more? #business #business-management #business-degree #marketing #business-administration...
Hamilton, Ontario, Canada Yanet
Dec 01, 2017 597 views
I recently changed my major to Public Relations and I would like to know more about the career and people who are working in that field. #public-relations #journalism #business-administration #college-major #relationship-management #communications Amanda
May 19, 2016 1518 views
My name is Amanda. I am a sophomore in Boston, MA. I am interested in business administration. At my school, we have mandatory internships during junior year. I am trying to decide what I want to do for my internship and for my career. #business-administration #budget-analyst Shelby
May 09, 2016 1050 views
I wnat to be a lawyer and i am wondering what major i should get as my undergraduate bachelor degree that would best set me up for a law career #college #business #lawyer #business-administration #graduate #experience #college-student
5+ million learners use CareerVillage to get career advice.
About us