Career Questions tagged Collegemajor Maddy
Oct 19, 2021 2007 views
I want to go into International Marketing but I do not like or do well in math classes so I was wondering whether or not the major has a lot of math based classes. #marketing #collegemajor #business Maddy
Oct 18, 2021 491 views
I want to know whether I should major in International Business or Marketing for International Marketing.
#international #marketing #business #internationalbusiness #collegemajor I'm a junior in high school and I plan to go to med school to be a neurosurgeon, but I have no idea what to major in. I thought maybe biochemistry, but I'm not sure. #neurosurgeon #surgery #majors #neurosurgery #collegemajor #medicine Ayden
Jul 29, 2020 403 views
I am still unsure of my specific degree within computer science. There are a lot of directions to go. How do you decide what direction to choose in this field? Are you shown all possible directions in early years of college?
#computerscience
#collegemajor
#JULY20 Angel
May 01, 2019 616 views
#college #college-major #college-minir #advice #sociology #classics #liberalarts #job #collegemajor #internationalstudents
Dehiwala-Mount Lavinia, Western Province, Sri Lanka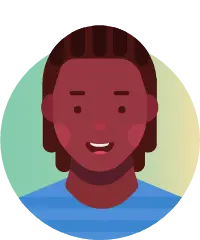 What should you major in to become a radiologist? #collegemajor Julia
Jul 24, 2018 692 views
Deciding and picking a major is sometimes hard for students because technology is innovating and many new fields are developing, so I would like to know what majors are trending in 2018 that will be useful in the future
#college #major #collegemajor #majors Ritu
May 29, 2018 656 views
Students on the path for medicine tend to be driven and hardworking overall. Yet only a slim percentage of these individuals are seriously considered when it comes to post graduate medical studies. What's the difference between these students, and how narrow is the gap between them?... Cathy
Apr 22, 2018 564 views I am currently a theatre major, but I have my associates in Criminal Justice. Everyone says that the arts are not the best programs to go into since they do not "contribute anything to you in the long run." How do I know that getting this degree will not burn me in the end? #collegemajor... Grace
Jan 14, 2018 826 views
I've heard that college is about a lot more than the education aspect, that it's learning to live on your own and explore yourself as a person. Also, the majority of people end up switching majors anyway while still in college, so I'm wondering what should be weighed more: the university as a...
5+ million learners use CareerVillage to get career advice.
About us