Career Questions tagged Dental Hygiene Trisha L.
Apr 21, 2018 271 views Robyn J.
Aug 31, 2017 399 views
I want to become a dentist because i like being involved in things that require you to be hands on. I also know there are different types of dentists and i want to know how you came to the conclusion of which one you wanted to be. #dentistry #dental-hygiene #dental-assistant... Julia K.
Apr 07, 2017 1098 views
I'm a junior in high school and I am interested in becoming a Dental Hygienist. I have a 3.2 GPA. I am not interested at all in going to community college because I want a bachelors degree. What colleges are there in the United States that would prepare me to go into this field and what majors...
#school #dentistry #dental-hygienist #dentist #dental-hygiene De'Asia S.
Feb 13, 2017 389 views Makaila W.
Oct 27, 2016 408 views
Hi I am a freshman in college and currently signing up for my spring classes online and I was a little curious and confused by pre-dental and dental hygiene. #dental-hygienist #dental-hygiene... Cheska H.
Oct 25, 2016 1325 views kacey L.
Oct 23, 2016 1516 views Lili Z.
Oct 01, 2016 508 views
I want to be a dental hygienist and I need to take certain courses before i start with the career, so can I just take those certain course only and finish them and then start with my career or do i have to take other classes? I have already graduated high school. I'm very confused. #college... Dana B.
Aug 22, 2016 709 views
I really want to be a dental hygienist. But I want to go to a 4 year college as I feel like that is the best option for me. Most schools in my state do not have Dental Hygiene as a B.S, only an A.S. Is there an equivalent major I can pursue (like BioChem) and then go for a year or 2 long...
#dental #dentistry #dental-hygienist #dentist #dental-practice #dental-hygiene Karan S.
Aug 13, 2016 472 views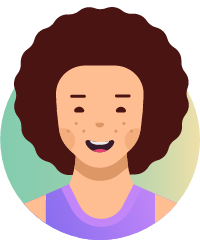 Ingrid S.
May 25, 2016 708 views
My name is Ingrid and I am senior at Southwest Miami Senior High. I have always love science and writing since middle school years. The reason why I am asking this question is because I am planning to study to become a dentist hygienist and it is best to ask instead of not knowing anything so I...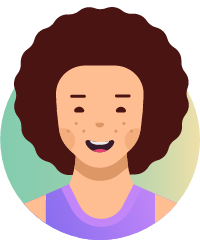 Rachel R.
May 23, 2016 3504 views
My financial situation isn't the best, so anyway I can save money I will do. Also, if I'm getting the same education at a community college, then why can't I go there instead? #dental #family-dentistry... Morgan S.
May 09, 2016 806 views
I will be starting college in the fall of 2016. I decided on pursuing a major in dental hygiene with hopes to later go on to dental school. I know most of the dentists I have talked to said that they majored in biology or pre-dentistry before dental school. However, I did not want to major in...
4+ million learners use CareerVillage to get career advice.
About us