Asked
542 views
Translate
Translated from English .
B.A. in Psychology + Associates in Business Management
Hi! Currently, I am obtaining an Associates's degree in Business Management from my community college before transferring into a university for a Bachelors of Arts in Psychology. I see that in the United States, people are especially discouraging of Psychology undergraduates in a business field. A lot of people would say to switch for a Bachelors in Business instead and get an Associates's in Psychology, which I do not plan on doing because I love my current placements. I have heard and read from many people that Psychology majors are deemed useful only within clinical and social works. If I were to take the path in those aspects, I am mainly interested in becoming a college academic advisor/counselor. However, I have put it in my best interest and am very determined to find myself a career in the business field after I graduate.
I want to ask what is the REALITY of someone with a BA in Psychology and Associates in Business Management to be offered great positions in the business fields. What are some jobs and careers can I be qualified for with these degrees? What is something you would recommend me to do in order to gain experience or expose me to the works of psychology and business as an undergrad? Please give me any additional advice or information you think would be helpful too!
I really appreciate and thank you for your responses! :-)
#career #business #humanresources #human-resources #marketing #businessmarketing #business-marketing #psychology #businessadministration #business-administration #corporate #businessmanagement #business-management #counselor #academic-counselor #academiccounselor #univeristy #communitycollege #community-college #universityofcalifornia #university-of-california #psychmajor #psychologymajor #psych-major #psychology-major #company #california #unitedstates #uited-states
---
Hi Christina - Its been many years since I obtained my BA in Psychology and I diversified my education later with receiving a Masters in Program Management. There are advantages to having many disciplines of study in corporate and private business in America. For example, you learn about people and their backgrounds, what drives and motivates them and also what doesn't. That is vitally important to managers and leaders, being able to read people, look at potential and capabilities, so that you can work well with them, mentor them, and lead them eventually if that is the path you choose. A good leader understands their environment, can communicate well with their teams and cares about people. Having a kaleidoscope view and being able to tap into the most important resource in any business, job, etc. which is people is an amazing talent and not everyone has it. Pursing what you find passion in can only continue to shape what your contribution is to invest in yourself and the world. I am now 24 years down the road with corporate technology company experience and it started with a psych degree :) Keep forging forward, you will find where you fit. Best of Luck in all your future endeavors.
Hello Christina! If you have your heart set on getting a Bachelor's in Psychology, I would recommend trying to do a double major: one in psychology and one in business. Since marketing and psychology have some overlap I would recommend having a focus in marketing or business administration. However, if you would be open to getting a bachelor's degree in business you could do all your electives in psychology, and do a business focus in marketing which should allow you to take psychology classes that give information on people's buying patterns. If you are open to doing a master's degree I would highly recommend doing a Master's of Business Administration (MBA). The purpose of an MBA is to strengthen a person's background in business. There are many people from all different disciplines who do not like the work they are doing with their bachelor's degree and move into business by getting an MBA. If you get an MBA after doing a psychology degree for your undergraduate education, you should be highly marketable in business. One other thing that will help you a lot in the corporate world is doing an internship. Internships are extremely helpful in finding the area of business that you like most and helping you get your foot in the door of a company. It allows you to test out a company and see if it is the right fit for you! Best of luck!
I would recommend not making your business education too general. I got a degree in business management and I had to learn that lesson the hard way. Look at specializations like accounting, finance, marketing, and computer science to see if there is a skill set that you'd like to focus in on. That'll enable you to get the career options that you're hoping for.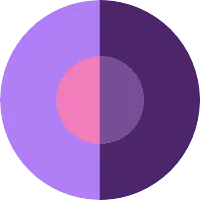 Betty Yip, PMP, CSM
Senior Director, Technical Program Manager
66
Answers
San Francisco, California
San Francisco, California
Hi Christina,

You're correct in observing that not many people would immediately understand the majors you've chosen: BA psychology and AA in business. For the most part, psychology is not a well understood area of study or discipline in the corporate world and I could see how well it could fit with marketing, customer sentiments and insights. It's also been interesting as I've advanced in my career how big of a role psychology has played in my professional interaction with executives and co-workers. I would say that it's used more often than not in business, and although some hiring managers would not hire a person with a psychology degree because they don't understand it well enough, there are people who would. To make your resume stronger, I would recommend that you do a dual major and get a BA in business too so that you have a broader reach since the job market is so competitive. Hope this helps!
Hi Christina! There is plenty of cross over between business and psychology! You may want to consider roles in marketing. Having an understanding of human behavior is useful for marketing overall, but can be particularly valuable for consumer research. Marketing increasingly involves being able to do research and analyze data--two skills you can gain by participating in a research fellowship while working toward your psychology degree. You may also want to look into roles in general management, HR, sales, or corporate education.

Don't be discouraged by anyone who says you can't have a business career with a psychology major. There are plenty of us with "non-traditional" education (I was a literature major before getting my MBA.) The most important thing is doing well in your chosen major and having a good story that explains your passions in life and why you chose this education/career combination for yourself.
That sounds like a great degree to work with market research and consumer insights. I work with people from different backgrounds and your degree would fit in perfectly.