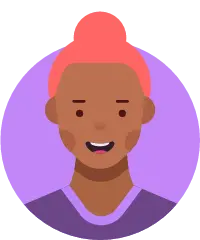 Asked
72 views
Translate
Translated from English .
Advice to Avoid too much Debt
Many people have told me that going to medical school will most likely get you into debt after. I wanted to ask:
- how do I know what type of loan to get?
- will I be able to take more loans after each semester?
-if I don't use all my loans and I return some, will I be able to get a refund for what I didn't use?
-what is the average student loan interest rate?
-Which is better, private or student loans?
-what are some "unknown" scholarships that I can get?
-as an African American, what are some scholarships I can get?
---
Nana- it does take many years of school to become a physician, but more medical school are enhancing their financial aid packages. I agree with the other answers- do well in undergraduate and scholarship offers will be available (doesn't matter if you go to an expensive private school or a relatively cheaper state school- whichever place will help you succeed).
I went to a state school for college and medical school, while my wife went to private college and medical school. We both ended up as doctors, but I had $200,000 less loans than she did.
Check out this website for medical schools that are going "tuition free" (I have no connection to this website or these schools).
https://studentloanhero.com/featured/medical-schools-tuition-free/
Do not put cart before the horse.
First things first - score well in your MCAT and you will get scholarships and universities will lure you to join theirs at no cost.
My nephew had almost perfect score in the MCAT (it is very difficult) and he never paid a single dime for his medical school at Penn.
However, he did finish his undergraduate before taking the MCAT and it does not matter whether you go to Ivy League or state univ for BS.
I agree with Atul, focus your energy on doing well in university and on the MCAT. When you apply to schools, check to see if they have a priority deadline. When I was applying to Masters programs, some schools have an earlier deadline for students to be considered for school/department scholarships.

I'm not qualified to answer your questions on loans. Generally, it is recommended that students take federal loans first before private ones since private ones tend to have higher interest rates. You should do your own research with your bank/credit union to make the best decision for yourself. Interest rates might also change slightly year to year. Around application time, check the website of schools that you're interested in to see if they're offering webinars to discuss issues around loans/financing and to ask questions about the application process.

If you're worried about financing your degree, it isn't bad to take a year or two off after you finish your undergraduate degree and gain some relevant work experience that you can write about in your med school application! Generally, if you're taking out loans for your degree, you have to be ready to budget once you're out in the workforce to pay those loans back slowly.