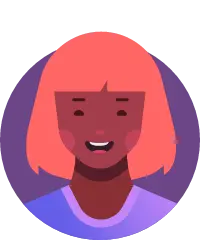 Asked
193 views
Translated from English .
What are your main responsibilities as an electrician? ?
I am a job corps student.
---
I maintain and repair the airfield lighting at a major international Airport. Before that I worked strictly on wells and booster stations for clean water distribution.
It really depends on the job you get. There are jobs installing and building electrical systems in buildings and homes, there are maintenance jobs, where you repair, replace and troubleshoot wiring and electrical system issues. There are commercial jobs where your run the conduit needed for the wires, and then place the wires. There are so many different types of electrical work, that is why I really liked it. You would have different locations, etc. So it was a lot of fun. I would suggest starting in residential building, and then move into commercial if you can. That way you learning about 3-way and 4-way wiring, and learn the basics quickly and easily. Then move into commercial and do the conduit and motors, there are so many options. Main thing is learn all you can, and know why you do things. Then you move into the role of reading the prints, and directing others on building the network. It is a great line of work, just find the niche, or type of work that you enjoy and do it. Also know that the company you work for really makes a difference in how much you will enjoy your work, so ask around and find a good company where the apprentices really enjoy their job, and that will be the place to start.