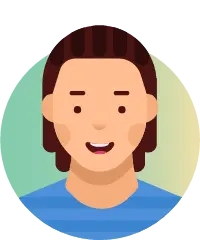 Asked
118 views
Translated from English .
What internships are available for software engineering?
I am currently in high school.
---
The company I work for has an internship program and the past few summers we have worked with at least 1 high school student. See if any project looks interesting and if you think you would be able to handle it. Then follow the directions and submit a proposal

https://wiki.hpccsystems.com/display/hpcc/HPCC+Systems+Summer+Intern+Program

Hi Darren,

It's nice that you're looking out for internships. Paid internships are little hard to get into, they involve numerous steps and technical skills if you want one. However, if you're new and want to get internships to gain knowledge and exposure, I would recommend to go for unpaid internships.
You could also start with volunteering tasks (there are volunteers who help the NGO's with their technical skills..you just need to search Google as "Software engineer volunteering opportunities" and you will be able to find many).

There is a website "theforage.com" that have 4-5 hours virtual experience certificate program, absolutely free of cost. These courses are structured by real time companies like Accenture, Cognizant and so you would learn things in a technical manner. You can enroll in any course of your choice. It's definitely a great experience.

Also you could create an account on LinkedIn and search for internships to apply.

Hope that helps. All the best!

Regards,
Nivedita
There are many internships! I think most college counseling departments have these information. Since you're still in high school, you could just search company websites for such information. You can also search directly something like "job openings bay area internship". These jobs may fill up quickly, so you might have to start applying at the beginning of the year (or earlier) for a summer internship.