Stuart Ort
Badges
Following Tags
Tags on answered questions
Active Locations I have 10 non-credit certifications from accredited universities like Stanford University, Harvard and USC universities, but I'm quite confused if they're really significant on college applications. My school doesn't offer many AP classes, and I'm trying to challenge myself academically. Is it advisable for me to take community college classes during my senior year, and how will it affect my college applications? I'm a Junior in high school and I'm not really sure what I want to do in the future, I get exceptional grades however I've never been interested in any particular subject so far and I'm unsure about what I want to major in college. Any advice? #college #college-major #college-advice Lorna
Jul 08, 2021 197 views
#internship For a high school student that is looking for an internship position this summer, what advice will you give them? Yahel
Jul 08, 2021 439 views
I want to know how hard is to learn this career #computer-software #technology Elise
Jun 18, 2021 1188 views
#interviews #job-application #career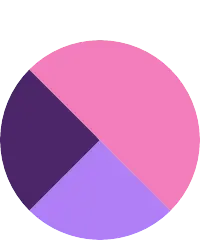 I know how important networking is in getting the best jobs out there with a CS degree, however, I'm not the best at talking to or keeping up with people. #computer-science #job-search #career #network #networking #job Tayra
Jun 04, 2021 300 views
#experience #job-search #career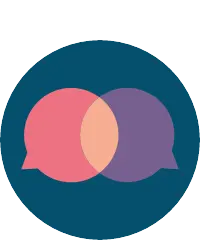 marli
Jun 07, 2021 455 views
I'm very artsy but I wouldn't want to pursue it as a career. I love working around people but not really with them, I like working with my hand and doing practical things but I also like theoretical things and working with a plan... #career-choice #career-path #career #career-counseling
Pretoria, Gauteng, South Africa I am a freshmen majoring in computer science. #computer-programming I like many other high schoolers am not 100% confident of the career I want to pursue yet, but I also do not want to end up spending any extreme time in college than I must. I am afraid that if I do not go in with a set plan, I will not be able to finish in four years. #undecided #whentodecide... Jared
Jan 16, 2018 983 views
I am interested in how the stock market works and am interested in a job in this area.
#stock-market #investing #business #stock-market Namia
Oct 02, 2020 2439 views
#careers #majors #career-choice #accounting #accountant #math My strength's are being organized, being a good listener, a go getter and a perfectionist, and some of my hobbies are listening to music, drawing, watching YouTube, and playing mobile games. I don't know what career or industry might fit me. #business #free Nada
Dec 17, 2016 799 views
I believe that majority of universities and colleges accept both the SAT and the ACT but what are the differences between them? I also don't know which one would probably yield a higher score for me...should I take both and see? #sat #act #test-planning #cons #pros #high-school-tests