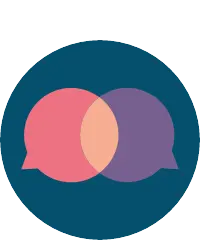 Asked
37 views
Translated from English .
Is it worth it to receive your Master's degree in Library Science?
I've been interested in learning a little bit more about library science and wanted to know if it is a fulfilling field to enter and what it's like.
---
Hello Natalia! It's great to hear that you're interested in library science and considering pursuing a Master's degree in this field.

Library science is definitely a fulfilling and rewarding field to enter, especially if you have a passion for books, knowledge, and helping others. As a librarian, you'll be responsible for managing and organizing a library's collection of books, media, and other materials, as well as helping people find the information they need.

With a Master's degree in Library Science, you'll be well-prepared for a variety of career paths within the field, including working in public or academic libraries, museums, or archives. You may also have the opportunity to specialize in areas such as digital archiving or youth services.

That being said, it's important to consider the job market and potential salary before committing to a Master's degree program. While librarianship can be a fulfilling and satisfying career, it may not be the most lucrative. However, there are many ways to make a positive impact on the community through library work, and the satisfaction of helping others can be priceless.

I would recommend doing some research into the specific job opportunities and salary ranges in your area, as well as talking to current librarians or professors in library science programs to get a better understanding of the field. Ultimately, the decision to pursue a Master's degree in Library Science should be based on your passion for the work and your personal career goals.

Good luck with your decision and future career endeavors!