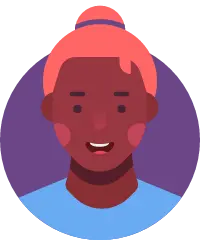 Updated
Translated from English .
108 views
What should i do after BCT?
IM]m in job corps and i want to know what the highest paid trade after i leave building construction technology. I was to enjoy my job as well.
---
if you're brand new to the construction technology trade, you will probably want to start out as a construction technician(salary range 36k to 62k). the more experience you get on the job the higher pay range you can access. After being an construction technician for about five years, which by then you should hit the cap for this position then pivot into looking for management roles where you can get into the low six figures. keep in mind you will work long days in this trade. My personal advice is to get experience and look into opening up a LLC and starting you're own business. this way the income never really has a cap because the more clients you have the more you get paid as the owner of the LLC!
Hey Elijah,

When i was in high school (trade school) i was in carpentry. I always thought I would graduate and start my own Carpentry business. Then i got the opportunity to attend college and get a degree in Building Construction technology.
This same degree program turned in to Construction Managment.
There is now a lot of opportunity out there in the field of construction management. I started as an estimator for a Union flooring company. Working later as estimator as well as an assistant project manager. Today I am a construction manager for a major wireless telecom company building all kinds of exciting projects. You are in the right field, and I think with all the different variations of construction you can chose different paths that fall into your interests. I would look into construction management programs and see if any of them interest you or maybe at least spark some ideas for you.

Best of luck and I hope this info helps you out.

Dan