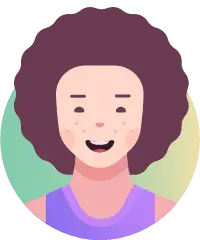 Asked
1027 views
Translated from English .
What are some prominent types of laywers?
I am interested in becoming a lawyer, but not completely sure what type of law I am interested in. What are some prominent types of law and what are the logistics of those areas of the law? Thank you! #law #politics
---
Great question. I think the first question you need to ask yourself is: what are you passionate about? Are you interested in the environment? If so you may want to practice environmental or real estate law. Are you interested in helping protect children and families? If so you may want to practice juvenile or family law. It really depends on areas that interest you. I would start here and then suggest searching out lawyers that practice in those fields.
Have a great Thanksgiving!
Josh
The majority of lawyers are litigators; that is, they prosecute or defend disputes or crimes. The vast majority of their matters are settled out of court. I did that for 11 years and got tired of constantly working with clients who definitely did not enjoy what was happening to them -- even the winners.

The second biggest set of lawyers keep books and records for businesses, with personnel and customer relations on the side.

I did that for 16 years and eventually it got boring.

Since then I've worked freelance and had more fun because of much greater variety. The spice of life!

Toil in the vineyards until you've learned enough different topics to represent almost anyone about anything..

Edward recommends the following next steps:
Look for a job where you learn the most different things
Resist being pigeon-holed into one or a few topics
Freelance as soon as you can; begin by moonlighting -- your employer hasn't purchased your evenings or weekends!