Asked
568 views
Translated from English .
How do I get a job on Wall Street?
I'm in high school, just asking out if curiosity.
What are the steps to doing this? For those who have worked on Wall Street, how was your experience?
#wallstreet #business #finance
---
Greetings Tinni,
As a 20-year veteran of Wall Street, let me dismiss a few of the misconceptions about getting a job on The Street. No, you do not need to attend an Ivy League school -- I didn't. No you do not need to have an MBA -- I only have an undergraduate degree. And you GPA certainly matters, but I worked at a major investment bank that tried to hire someone with a 2.1 GPA (out of 4.0).
The truth is that Wall Street is shorthand for a variety of jobs across the financial sector. A few of the careers are often depicted in the movies and TV: stock brokers, investment bankers, and money managers. Wall Street is comprised of many more roles. For example, I am a portfolio manager at an asset management firm. My job involves researching and negotiating investments in companies. However, I work with salespeople who convince our clients to invest with us, a marketing team who decide how we should be promoting ourselves, information technology staff that run complicated software that they built, and compliance staff who monitor all of our trade activity looking for illegal behavior.
The point is that there are many types of jobs on Wall Street, thus there are many different ways to get to Wall Street. The first step is to attend a college that has a program you want to pursue. Note that I did not say you need to study a business subject. Although that helps -- I studied finance -- I've been involved in hiring people with degrees in Biology, English, Poetry, etc. Wall Street looks to hire smart people who show they are truly interested in this career field. It helps to establish that interest by getting an internship while you are in college. This is typically during after your sophomore or junior year.
Note that Wall Street jobs are not just in New York, either. There are plenty of Wall Street jobs in cities across the U.S. The largest firms have local offices in tons of places and every state has multiple smaller financial firms that hire locally.
Good luck with your continued look into opportunities on Wall Street.
Justin recommends the following next steps:
Consider what you would want to study in college as a major. This may or may not include business.
Visit https://www.wallstreetoasis.com/finance-jobs and take a brief look at all the different types of jobs. Most of these are for junior-level employees. Explore the description of the job and do more research if a particular area sounds interesting. This is the kind of job that you might want to apply for when you are a college grad.
Hi Tinni,

I am a 35 year veteran of the financial services industry. I was hired into an investment management training program at a major insurance company out of undergraduate school after completing a degree in Business Economics (but my training program including Chemistry, English and Botany majors). In Wall Street parlance, insurance companies, banks, money managers, pension funds etc. are the "Buy Side" in that they have the money that needs to be invested. The broker/dealer investment banks are deemed to be the "Sell Side" in that they create/sell/re-trade the equity and debt products that make up the bulk of institutional investment portfolios. Over my career, I have spent almost an equal amount of time on both the Sell Side and the Buy Side. My experience has been very enjoyable and rewarding.

In my long experience, I have seen may routes into "front office" Sell Side and Buy Side positions:

- Strong GPA from a highly regarded undergraduate school directly into a front office training program
- Middling GPA from a mid-tier school with multiple internships in the applicable field
- Athletes in demanding sports (like crew) with middling GPA, but a proven ability to work hard in their sport
- Internal hires from back office or support roles like trade support/finance/accounting who demonstrate
desire/skill
- External hires from service providers like rating agencies, law firms or Big Four accounting firms
- External hires from other industries with demonstrated skills in a common role (sales)
- Hires from summer internships for MBAs

I hope that this helps.




Applying to internships that have a strong pipeline into full time positions is one of the most popular ways to get started on wall street directly out of college!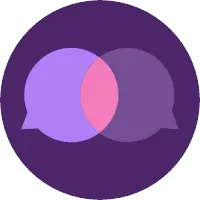 Eric Schwam
Divisional Supervisory Officer for Private Wealth Management
I have worked on Wall Street for over 20 years. I would highly encourage anyone to identify several firms within the industry and visit their websites. Do your research. Read through what each firm offers and determine whether or not you can see yourself working there. Network yourself as much as possible. Look if there are any internships available or training programs offered. Don't be afraid to start at the bottom and work your way up. Talk to friends, relatives or anyone you know in the industry that can offer insight and potentially pass along your resume. Good luck!
Career centers/programs on your college campus and any clubs/business fraternities will usually provide good resources and references for an approach. Sometimes your school may be less inclined towards Wall Street recruiting in which case speaking with friends or friends of friends who are in the industry will provide guidance as well
Hi Tinni,
Really good question, all of your questions seem to be really insightful. While I personally do not work on Wall St, I have a few friends who do. First and foremost, getting into one of the best universities in the country will help you immensely as many Wall St firms only recruit from the top tier schools (think the Ivy League and school near the caliber of these schools). While it is not impossible to get a job working on Wall St if you don't go to an Ivy League school, it will be much easier to do so if you are coming from an Ivy League school.
Secondly, you need to have a really good GPA...like really good GPA. Wall St firms are some of the most competitive and to get a job you will be competing with the best of the best. I would say that a GPA of 3.85+ will make you competitive for a job on Wall St, but note that having a good GPA is no assurance that you will get the job. Majoring in finance, business, or accounting is also almost certainly required to get a job on Wall St.
Thirdly, you are going to have to get some top notch internships during your time in college. Internships prove that you are capable, are a hard worker, and that you have relevant work experience. Try your best to get an internship with the firm that you want to get a full time job at as these firms often hire full time employees out of their interns. It is not a guarantee that you will get a job, but you will be in a much better position to get hired if you prove yourself as an intern compared to someone who is applying from the outside.
Consider getting an MBA before you try for a job on Wall St. Getting an MBA is almost a requirement to get promoted and you will only be able to do so much on Wall St if you only have an undergraduate degree in business, finance, or accounting. The major firms on Wall St recruit MBA students for jobs to a degree larger than those who are recruited outside of undergraduate. By and large, those on Wall St are those who have an MBA.
I hope this helps and I wish you the best of luck!!
Best,
Austin