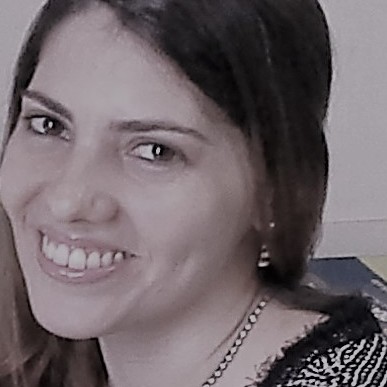 Educational Writer- New Heights Educational Group
State of Goiás, State of Goiás, Brazil
Hi Anina,
Students majoring in Bioinformatics can look forward to careers in the healthcare, biotechnology, and pharmaceutical industries, as well as research opportunities in universities and government laboratories. They will also be well-prepared to apply to dental or medical schools.

This is a growing field with enormous career opportunities at the Bachelor's, Master's, and Doctoral levels - demand is high for individuals with a combination of biological knowledge and computational skills.

Graduates of the program may find themselves creating databases for a gene discovery project, using computer modeling to characterize the structure and function of a newly discovered protein, employing computational models to predict the spread of disease, or helping manage and analyze data from clinical trials.
In this link you can have some job opportunities: https://www.stvincent.edu/Majors_and_Programs/Majors_and_Programs/Bioinformatics/What_Can_I_Do_With_This_Major_/
Career Opportunities:
While gene sequencing and analysis might currently be the main focus in bioinformatics, the field is quite diverse and opportunities also lie in other areas. Below are brief descriptions of some of the areas within bioinformatics that opportunities are arising are:
Sequence Assembly: This involves the use of sophisticated computer-based methods to assemble the thousands of fragments that make up the genome of an organism.
Genomic Sequence Analysis: This involves mapping out the regions of a genome that code for a particular protein's production. It also involves mapping out areas of the gene that is clipped out or discarded.
Functional genomics: This is the process of determining the functions of genes and determining whether they would suitable for drug discovery.
Genotyping: This involves the discovery of disease causing genes and using that knowledge to identifying individuals who are susceptible to such diseases.
Proteomics: An offshoot of genomic studies, this is the study of the portion of a genome that is expressed in particular cells. This usually involves the use of micro-arrays and the results are entered in a database. This area is especially useful for drug and/or gene therapy.
Pharmacogenomics: Here databases of single nucleotide polymorphisms (gene mutations that cause particular disease states or increase/decreased sensitivity to drugs) have an important role to play in future drug development efforts and in the design of clinical trials.
Database Administration: This usually involves the design and maintenance of huge databases of genomic sequence and biochemical information. There is also the involvement in the development of intelligent search algorithms to search through the database and retrieve relevant information.
In: http://www.biohealthmatics.com/careers/biocareer.aspx
Best of Luck!
Last updated Dec 02 '15 at 15:33